Posted by Guest Blogger on 13th Feb 2019
Please welcome Julia Wall as our featured guest writer! Julia is an Elementary Curriculum Coordinator and Director of OSR Pre-K in Limestone County, Alabama. Julia writes about her district's success story in implementing explicit, multisensory phonics in Kindergarten-Second grade. We have truly enjoyed witnessing the successes on their journey and we hope you enjoy their story as much as we have.
Limestone County's K-2 Journey to Continuous Improvement
Elizabeth Lamon uses direct, explicit multisensory instruction with her kindergarten students at Tanner Elementary in Limestone County, Alabama.
In 2016 Limestone County Schools began a new journey to improve foundational reading and increase reading outcomes for all students. Upon analyzing our universal benchmark data, we found a weakness in our foundational reading scores. In an effort to improve reading achievement and growth, we provided professional development for teachers, grade level teams, and district teams to build collective efficacy.  We aligned pacing guides, curriculum resources, and provided direct, explicit, quality instruction to improve reading outcomes for all kids K-5 in Limestone County. We re-trained teachers in the Alabama Reading Initiative reading modules three years ago to include multisensory instruction. We also embarked on a K-12 journey to identify, screen, and serve all students with dyslexic tendencies. We trained general education teachers, specialists, and interventionists to support the implementation of the Alabama Administrative Code in October of 2015. Many said, " Well, we don't have to do this because it's not a law." Our district said, "We are going to implement this for all children because it's what's right and best for kids!" Some school districts felt it was an unfunded mandate, but Limestone County embraced the need to help all children in the district learn to read.
    We then piloted a multisensory program called Phonics First® in three different kindergarten classes. Phonics First® provided eighteen hours of multisensory, Orton Gillingham professional development to teachers with curriculum strategies and materials to support classroom instruction. The data was astounding! We had schools improve 10-20% above previous years. The following year the entire kindergarten in our district implemented the curriculum and the gains were enormous. Six out of eight schools were 85% or higher on DIBELS Next in the Spring of 2018. During that year, we piloted three different schools in first grade with the same results. These three schools showed great gains. In the Fall of 2018, schools who had implemented Phonics First®  multisensory Orton Gillingham curriculum and strategies had students at or above benchmark heading into second grade. We even had a few teachers who achieved 100% benchmark with a lot of hard work. All things are possible when you set goals for achievement.
   Our teachers are the difference makers for our kids. We are currently piloting a class of second grade using Phonics First® in hopes of using this program as a core supplement to our phonemic awareness and phonics curriculum next year. Our greatest asset and resource have been our fabulous teachers in Limestone County. They embraced Phonics First®. We even had veteran teachers tell us on day two of the training that it was the best reading training they had received in their career. They also asked why they weren't being taught this in college. What we have found in Limestone County, Alabama is that direct, explicit multisensory instruction works for all children. You have to differentiate the needs of the students based on your data.  A commitment to coherence, collective efficacy, and quality instruction have made a difference for our students. We believe that no matter the zip code or background of a student that all kids can and will achieve.
Written by Julia Wall, Elementary Curriculum Coordinator/ Director of OSR Pre-K, Limestone County Schools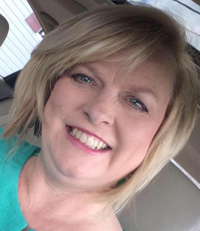 ---

Click here to learn more about our accredited Orton-Gillingham professional development.