Posted by Brainspring on 22nd Dec 2014
Hi everyone,
Thanks for the great response to the book club!  Keep voting for which book you'd like to read!
Although I'm on break until next year I wanted to make sure I shared Dite's multisensory idea this week.  Check out her blog for Winter Holiday Ending Sound Memory!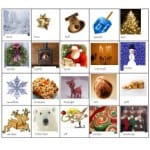 Remember to like us on FB, follow us on Twitter, share us with your friends and have a Happy Holiday!