Posted by Brainspring on 17th Feb 2016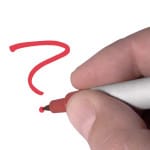 Hi everyone,
We have received several questions about the accreditation and certification of multisensory programs. We paraphrased the questions to share because I think many of you may be wondering the same things.
Graduate Credit and Certification
1) Is it necessary to obtain graduate credit with courses for certification? Does the certification process require graduate credit?
No, you do not have to get graduate credit with courses for certification. The certification process is based on completing the necessary coursework, not on graduate credits. Graduate credits are elective. If you would like graduate credit, some courses offer the option of registering for them through a university. If you choose to get graduate credit, there will be an additional price per credit hour.
Online Courses
2) Are online programs accredited? Can an online training be taken for certification? The article states that online programs are not accepted for certification, but one of the programs I'm considering that was accredited by the IDA offers an online course that I could take since the training is not locally available.
At the time the article was written, on-line courses were not accepted for certification by any of the organizations. We will amend the article to reflect this change by the IDA. Technology is rapidly changing the world, including how training and professional development are conducted. For the most up-to-date information, be sure to check with the accrediting organization or program you're interested in for specifics about their accreditation and certification process.
One critical "best practices" component of accreditation and certification is the on-going opportunity for live interaction between the participant and the instructor for evaluation and feedback. Additionally, there should be a supervised practicum where the teacher works with students under the supervision of a certified instructor who observes and offers feedback and guidance. This ensures the highest quality instruction for each and every student.
What are important things you look for when deciding which training or professional development course to take?
Share this with someone who has a similar question. Remember to subscribe!