Posted by Brainspring on 25th Feb 2016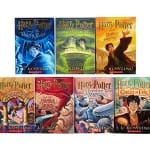 Hi everyone,
This is the last Thursday of February! (How did that happen?) Luckily, this week's Share the Love of Books recommendation will keep you reading well into March is Reading Month.
Cara, a partnership consultant for Phonics First, shares the love her and her own children have for the Harry Potter series by J.K. Rowling.
Harry Potter
"My favorite book series is Harry Potter.  I began reading them when they first came out and loved everything about them.  Years later, when my kids were searching for something to read they picked this one up.  It seemed hard to find a series that boys and girls can enjoy but this one seems to fit everyone."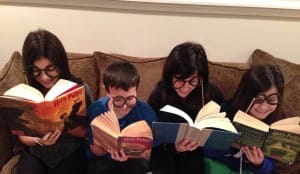 I know there are a lot of Harry Potter fans out there, children and adults alike. What do you love most about the series?
Have you used Harry Potter books in your classrooms? What ideas do you have for activities or discussions to go along with the books?
Subscribe and share the love of books and multisensory teaching!