Posted by Brainspring on 11th Feb 2016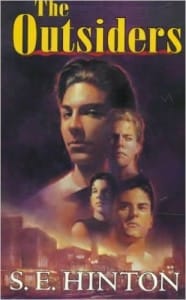 Hi everyone,
I have another recommendation for Share the Love of Books February! I am loving hearing which books you love sharing with your students or your own kids. Please feel free to add your favorites in the comments below!
Nick, the Director of Tutoring at RLAC, is spot on with his mix of reasons for loving The Outsiders by S.E. Hinton. I hear people sometimes call this a "boys' book", but the meaning extends far beyond a story about a group of boys. I find myself powerfully moved each time I read it. Let's hear from Nick why this book is a favorite for him.
The Outsiders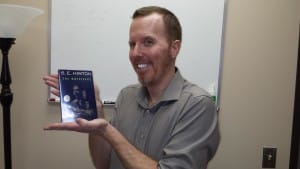 My favorite book is The Outsiders. I picked it up when I was in Middle School and couldn't put it down. I'd like to say it was the universal themes of youths being thrust into adulthood, or the real vs imagined dividing line between the-haves and the-have-nots that grabbed my attention, but truthfully, I liked the fact that there was a lack of authority figures and a lot of gang fights.
Share why you love The Outsiders or another book you love!
Extensions
Check out this website for project type activities and assessments to go along with The Outsiders. How cool would it be to create a soundtrack for the book!? (What songs would you include? Comment!)
https://suite.io/neshali-weera/2n7f25t
Subscribe on the right and be sure to like and share this post if you want to Share the Love of Books!