Posted by Brainspring on 1st Dec 2015
Hi everyone,
I was on the road for Multisensory Monday yesterday, but Dite at Ladder Learning Services shared a resource program she decided to start trying for Red Words.
Before I share Dite's resource, I want to let you know that I'll be presenting at  Learning Ally's Spotlight on Dyslexia Conference this Friday, December 4. You can still register for the conference if your interested. The whole day will be filled with presentation from experts about all aspects of dyslexia. The conference is geared towards parents and educators, from those looking for basic information to those who already have a lot of experience.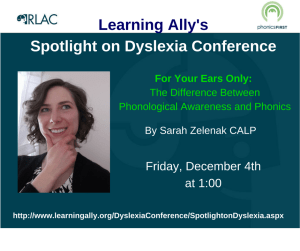 Criminal Red Words
On her blog, she explains more about the Criminal Red Words book set from Kendore Learning.
The approach and worksheets look very similar to the Red Word resources available from Phonics First. Remember, if you have taken the Phonics First training, you can access the Member's Area on www.rlac.com and print Red Word worksheets to use with the red bumpy screens and crayons from the training.
I could see the Criminal Red Words book set being used in conjunction with Phonics First as a supplemental way for students to practice their Red Words. It could be used as a center activity in classrooms or a home resource parents could use to reinforce what their student is learning in school or tutoring.
What other kinds of activities or games do you use to practice Red Words? Share your ideas below and check back for a list of my ideas!
Remember to like us on FB, follow us on Twitter and share us with your friends!