Posted by Loraine Hodgson on 28th Nov 2018
It Takes a Village 
After more than twenty years of teaching, and several school closures, I found myself at a little school in the inner-city that felt like time had stopped. They still had the original crossing guard from the 1960s. The parents and students watched out for her by carrying her stop sign and assisting her as she walked to the center of the road to stop traffic. Because she had served over fifty years, they weren't about to let anything happen to their beloved crossing guard. The students' parents also arrived early in the front of the school with van doors open, talking and laughing in little groups, serving coffee to adults and hot chocolate to the students. They functioned sort of like a family and no matter how strapped for time they were, they somehow made it work.
I found that the parental involvement extended itself into every area of the school in a very positive and helpful way. While I had always put in long hours after school, chairing committees for Language Arts, Reading Month, and Scholastic Book Stores, I was happy to find out that the parents were an integral part of this school and were willing to help us teachers out. I stood back and watched an amazing waterfall of ideas transform the school. The principal had learned very early on that community and parental involvement, along with weekly meetings with parent committees, were key.  Parents worked side by side with teachers who brought to the table a wealth of personal knowledge, not to mention, connections to people and companies in the surrounding community that added to the school's atmosphere.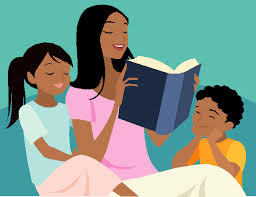 I will never forget one March is Reading Month. The parents were able to have judges, doctors, athletes, and other local celebrities volunteer to come to the school and read to the classes. With a daily "reader" in your class for a month, students could really grasp how literacy would lead to successful, meaningful careers. The parent committee got hundreds of adults to share their love of reading with the students. For a reading night, the parents ran a bookstore, served pizza, and had photo shoots of parents reading with their children while sitting on a blanket on the gym floor, among hundreds of other families.
Maintaining Presence
Our families and caregivers maintained a strong presence in their children's lives in schools. From the standpoint of the teacher, we got to know the parents better, which in turn helped us better understand our students. We felt supported all around and noticed a positive atmosphere in the school. Students were able to see their parents, relatives, and other community leaders as successful adults who valued reading as an important skill that helped them reach their success. Parents felt valued and knowledgeable about the school's academics. They also felt like they were an integral part of their children's learning process and shared in the responsibility and ownership of motivating and building up their students. Because of this, the school had really changed the dynamics of education and forged a path to true "Family Literacy."
Written by Loraine S. Hodgson
Loraine is a tutor at Brainspring Learning Center, Plymouth
---

Click here to learn more about our accredited Orton-Gillingham professional development.
---