Posted by Tammi Brandon on 30th Sep 2018
Have you ever had a student that is resistant to participating in a phonics lesson? Or, maybe you've had a student who always seems to get off-topic? If so, this simple game board is for you.
Print a copy of the game board (below) and choose a game piece. As you complete each part of the lesson plan, the student can move the game piece forward to the next space.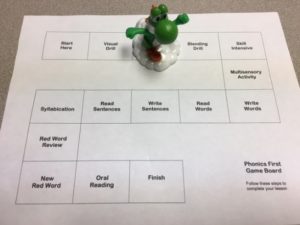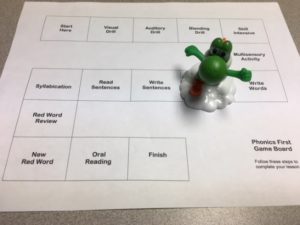 At the completion of the lesson, you may elect to award the student a small prize such as a sticker or pencil!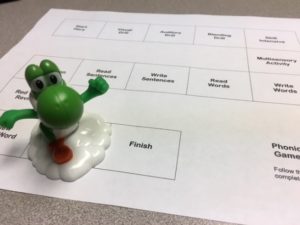 Enjoy!
Written by Tammi Brandon, M.Ed., CDP
Tammi Brandon is a Master Instructor and Education Consultant with Brainspring Educator Academy.
---

Click here to learn more about our accredited Orton-Gillingham professional development.
---