Posted by Brainspring on 16th Jun 2019
Summer can become quickly jam-packed with sports, activities, vacation, and fun. The beginning of the school year always seems to somehow sneak up on us pretty quick. Here are some ideas to get in some summer reading, of course, while letting loose and having some fun.
Active Reading in the Summer
Choose a time of day that is dedicated to reading throughout the summer. This could be a time reserved in the morning, end of the day, or in between sports or activities. Pick a time you know you and your student/child can realistically commit to. Maybe a simple reward can be earned at the end of each week for fulfilling the weekly reading requirements?
Design a summer reading spot! Allow your student/child to pick a spot and make it cozy and interesting. Allow them to pick a theme, decorate with drawings, or even turn the spot into a fort or tent outdoors.
Create a book bin where summer reading books will live. Provide all sorts of materials and see what they can come up with.
Visit your local public library. There is a lot to discover! Many libraries have summer programs that are reading-related, fun and crafty.
Looking for a summer reading list? Click HERE and HERE!
Watch TV with the sound off and captions on. This requires kids to read about what is happening on the screen. If the language is too challenging to read, pick a movie your child is familiar with. They may even recall many of the lines on their own!
Create a scavenger hunt that involves reading. For example, visit the zoo. Create not only a list of animals to find but also key facts about each animal. Most animal exhibits have informational posts that provide lots of opportunity for reading.
Get cooking! Recipes require plenty of reading. Brainstorm some enticing ideas and run an internet search. Provide your child the list of ingredients, visit your local grocery store and get cooking, encouraging your child to read the directions and try out the steps.
Visit your local children's museum! Exhibitions are taking place nationwide.
Find a pen pal and write letters to a friend from across the globe! Click HERE for a helpful site.
Should we even say it?! Offering incentives such as Chuck E. Cheese points can motivate readers to get to work. Chuck E. Cheese offers 10 free "play points" for completing an incentive chart. Click HERE to see the details!
The opportunities really are endless, happy summer reading everyone!
Written by Brainspring
---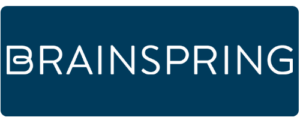 Accreditation: