Posted by Brainspring on 6th Mar 2019
Welcome to the next post in our series on Orton-Gillingham lesson plan basics! The past few weeks we have covered the first two parts of the Three-Part-Drill, the Visual and Auditory Drills. Today, we briefly outline the Blending Drill. If you missed the first two articles in this series, click HERE to see the Visual Drill article and click HERE for the Auditory Drill article.
What Does the Blending Drill look like?
A teacher presents students with conventional Anglo-Saxon patterns on a blending board. The patterns presented will make up words that only include a combination of previously taught sounds and skills. After prompted by their teacher, students either segment the sounds they see, then read the whole word, OR read the entire word out loud and all together.
Teachers need to be skilled in knowing the patterns of the language in order to be able to effectively implement this portion of the Three-Part-Drill.
Example:
Teacher: Swaps out a card or two on a blending board to present a new word to students. The teacher then gives a cue to the class such as, "ready, read."
Students: Read the word out loud and all together. Depending on the group, students will either segment the sounds first, then read the whole word, OR just read the whole word.
The Blending Drill can be completed as a whole class activity, in small groups, or one-to-one. If students are still at the segmenting stage, ask them to point to each sound card while vocalizing the sound. They will then swipe from left to right in the sky while reading the entire word. The Blending Drill should be a quick activity that only takes a couple of minutes.
What is the purpose of the Blending Drill?
The more students practice reading words containing previously taught sounds and skills, the more automatic they will become in reading whole words. Many times, the words that are presented during the blending drill are pseudowords, which gives students practice with reading unfamiliar words. If students can read unfamiliar words, it shows they are not memorizing words and are able to directly apply previously learned sounds, thus building independence and automaticity in reading.
Interested in learning more? Watch this quick video on the blending drill.
Next up: Vowel Intensive Activity!
Written by Brainspring
---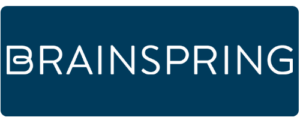 Accreditation: