Posted by Brainspring on 21st May 2015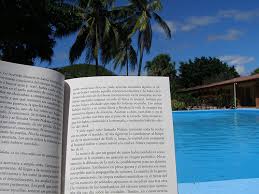 Hi everyone,
Can you believe summer vacation is right around the corner?!  Where did the time go?  Seeing as how it has still been mostly in the low 60 degrees in Michigan, I was completely caught off guard by articles in education newsletters about encouraging students to continue learning over summer break.  Now is the time to start preparing resources for yourself, if you're teaching students over the summer, or for parents whose students will need to continue working on reading skills to stay on track for next year.  Tutors may also want to start thinking of some fun ways to brighten up their summer sessions.
Do students need a break from learning?
Many parents wonder if students need a break or if they should continue with academic related activities over the summer.  There was an excellent response to this sort of question from a parent on Understood.org this week (read the article here).  My thoughts on the topic are very similar to the answer given in the article.  It is very important that struggling readers continue to work on their reading skills over summer.  In fact, summer provides a great opportunity for the student to focus mainly on improving their reading skills, without the work-load and stress from other subjects.
Summer learning loss is real.  Here are some startling facts from the National Summer Learning Association that illustrate how important it is to keep struggling students learning over summer.
All young people experience learning losses when they do not engage in educational activities during the summer. Research spanning 100 years shows that students typically score lower on standardized tests at the end of summer vacation than they do on the same tests at the beginning of the summer.
Most students lose about two months of grade level equivalency in mathematical computation skills over the summer months. Low-income students also lose more than two months in reading achievement, despite the fact that their middle-class peers make slight gains.
More than half of the achievement gap between lower- and higher-income youth can be explained by unequal access to summer learning opportunities. As a result, low-income youth are less likely to graduate from high school or enter college.
Parents: If your student is already involved in tutoring, keep it going!  You may even want to consider increasing the number of sessions, from once a week to twice a week for example.  If your student is not already getting outside tutoring support, summer is a great time to get started!  (Remember to check for an IDA or IMSLEC accredited program.  Phonics First is on both lists.)
http://eida.org/accredited-teaching-training-programs/
https://www.imslec.org/directory.asp?action=accredited
Teachers: You may not be able to control whether or not a struggling reader in your class gets involved in tutoring or summer learning opportunities, but you can stress the importance to parents and supply them with information and resources.
Targeted Resources for Struggling Readers
Some of the common suggestions teacher give for encouraging summer learning are for parents to involved with their local library, share a book with their student and set aside time for reading.  Those are great ideas, but struggling students may need more targeted and structured reading activities.  Instead of general ideas, consider suggesting these resources to parents of struggling readers.
Supply a list of accredited tutoring programs in your area and their contact information. (See the IDA and IMSELC links above)
Education.com has a fantastic Do-It-Yourself Reading Camp that has all the resources parents or teachers need to run a 10 week reading camp. Parents can download and print the resources for each week.  In certain circumstances, I would even consider printing and organizing the resources into a binder for the parents so everything is ready to go (minimizing possible excuses).

Education.com also has a variety of summer reading resources targeted for Preschool-5th Grade. Awesome!

ReadWriteThink.org has an entire portion of their website dedicated to Parent and Afterschool Resources that is easy to use for grades K-12. In addition to printout, there are also activities, projects and games.  This is definitely one to check out for parents who want to be more involved with their student's summer learning or for teachers and tutors looking for more resources for their summer sessions.
ReadingRockets.org will deliver summer reading tips right to your phone! Starting in mid-May, you can get 3-4 text messages each week with ideas for reading, writing and science activities.  I'm signing up and I'll be sure to share some of my favorite ideas on the blog.
How do you encourage students to keep working over the summer?  What resources do you share?
Remember to like us on FB, follow us on Twitter and share us with your friends!