Posted by Brainspring on 11th Mar 2015
Hi everyone,
I know it has been a few weeks since we've talked about The Smartest Kids in the World but I've still been reading, and I hope you have too.  Actually, truth be told, I finished…a few weeks ago.  I wasn't trying to rush; I just simply couldn't put it down!  How many of you are done as well?
I'm glad that I finished when I did because it gave me a lot to reflect on as I went on a pretty long trip to do some training and coaching.  In the last chapter, Chapter 10, Ripley does a great job of highlighting one particular difference between education in the US and the highest performing countries.  Of course, there are good points and bad points, successes and struggles and common complaints about education in each of the countries, but Ripley points out one aspect common to Finland, Poland and Korea that is lacking in the US: seriousness about education.
Learning or Extra-Curricular Activities: What are schools serious about?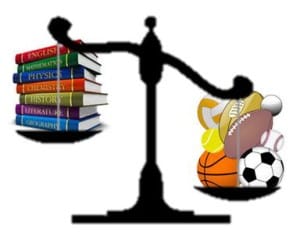 I think Ripley is right on in identifying this as the origin of the problems with education in the US.  In general, schools are seen more as a platform for extra-curricular activities, like sports teams, than a serious institution for learning.  Schools have pep rallies to boost enthusiasm for sports games; school announcements tout athletic victories or advertise upcoming school events; sports teams frequently leave school early to travel to a game.  PE is required, but Biology and Geometry are not; the Presidential Fitness test is commonly accepted, but even the suggestion of an end of high-school exam elicits an uproar.
I actually laughed as I read about the rigor of the Presidential Fitness Test, compared to the Algebra II test at Jenny's school in New Jersey:
"To meet the award benchmarks, Jenny and her classmates had to run an eight-minute mile and do forty-four sit-ups in sixty seconds.  Bouncing off the floor between sit-ups was strictly prohibited; there were not short cuts in presidential fitness, unlike in algebra…It didn't count toward her gym grade, but a lot of the students, and the gym teacher, took it seriously, as if they were training for a real test."
At first this may seem to be a trivial anecdote, but I think it embodies the point Ripley is making about what is valued in the US compared to other countries.  In Korea, everyone knows who the top students are; in the US everyone knows who is on the football team.  The seriousness with which a country takes education is the foundation for every other aspect.  Education must be given cultural importance, not just political importance.  That means parents, teachers, students, administrators and average citizens must show an attitude of seriousness about education because how we educate our students directly impacts our country's future.
Ripley points out that education policies have focused on trying to force rigor into schools, "to inject in forcibly."  That sort of top-down approach has not worked.  It's time to try changing the culture of education from the bottom up, like Finland did.  The American people have to decide to give education the seriousness it deserves.  If we don't make the choice willingly, ultimately the choice will be forced upon us by economic and social distress.
How can we help open more people's eyes to the importance of rigor in our education system?
Please share your thoughts and ideas.
What is already occurring in your schools or communities that emphasizes a seriousness about education?
What Phonics First Means to Me
Also, in case you haven't seen it, RLAC has launched a fun March is Reading Month campaign.  Submit a photo of what Phonics First means to you and be entered in a drawing to win a Kindle!  The full details are here.
https://www.youtube.com/watch?v=S0rCHduKTVA
Remember to like us on FB, follow us on Twitter and share us with your friends!