Posted by Brainspring on 17th Sep 2015
What Red Words (Sight Words) do my Older Students Need?
I want to share a question about teaching Red Words to Older Students. This year she is using Structures® with her older students, 6-8th graders, and asked about where to start with her group:
This week I have been testing the kids on their Red Words and trying to figure out what level to start them on. Two of the kids I tested yesterday on the Layer 2 words. They read all of them except between 1-3 words and spelled all except 8-12 words. So was it too easy? Do I try form B with them? How do I know now what layer and lesson to start them on?

Teaching Red Words to Older Students
It's a great question. You don't want to waste time teaching students Red Words they already know, but you also don't want to skip Red Words they haven't mastered yet.  Mastery of Red Words is being able to read and spell them. This applies to non-phonetic words from other programs as well.  Any word a student cannot read and spell has not been mastered and should be taught. In this case, the teacher should take the time to teach the 8-12 words that were not spelled correctly.  Students will often be able to read many more words than they can spell. It's common to get results like this teacher, where the students were able to read most of the words.
Differentiating Instruction
This will probably mean that the Red Words students need to learn won't match the phonics lessons the students are on- that's ok! Most teachers will find that their students are at two different places for phonics skills and Red Words. Treat them as two separate pieces, going as fast as you can but as slow as you need to in order to ensure that students have mastered the skills or the Red Words.  For example, with one of my students now, we are on Layer 2 Lesson 12 with phonics skills, but still working on Layer 1 Red Words. The only issue that may come up is that a sentence for dictation or Oral Reading may contain a Red Word the student doesn't know. If that comes up, tell the student the word and assure them they will be learning that as a Red Word soon.
Don't forget to keep reviewing Red Words after you have taught them with the Red Word process. Repetition and practice are what really makes the spelling of those tricky words stick!
Look back at this post for more on the Red Word process and Red Word review.
---
Bring Brainspring Orton-Gillingham multisensory instruction to your classrooms, transforming struggling K-12 readers into skilled learners through our effective, evidence-based approach.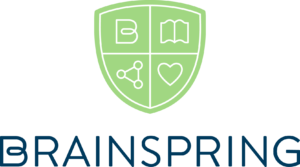 For more information please visit brainspring.com or call 1-8007323211