Posted by Brainspring on 27th Aug 2015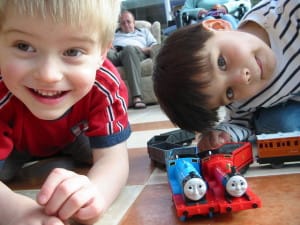 Hi everyone,
I'm still on the road putting on Phonics First trainings for a couple weeks.  Mid-September I will be back with Multisensory Mondays, just in time for the start of the school year!
I've had this article about kindergarten bookmarked for the past few weeks.  I keep coming back to it and reflecting on how true it feels.  True and simple…and completely opposite what kindergarten has become.
Before you read the article, think about this question: What is the one most important thing for students to learn in kindergarten?
Share you answer in the comments below.
What Skills Are Most Important to Teach in Kindergarten?
Ask this question to 10 different people and you'll probably get 10 different answers.  Some might say we need to make sure we teach kindergarteners to read at a certain level.  Some may say they need to know certain math facts.  Some may say they need to learn creativity or problem-solving.   And other may say they need to learn proper school behavior and how to follow the rules.
For those of us who feel kindergarten should be about developing socially, as well as creatively and academically, there is new research supporting that idea.  A recently published study followed students over 20 years.  Children were assessed in kindergarten for their social interaction.  Twenty years later the study found, "socially competent children were far more likely to earn a college degree and have a full-time job by 25 than those with limited social skills. Those with limited social skills also had a higher chance of getting arrested, binge drinking, and applying for public housing."
Full article here.
The press release from the foundation that funded the study stated, "This study shows that helping children develop social and emotional skills is one of the most important things we can do to prepare them for a healthy future."  More importantly, the lead author of the study, stated that intervention at an early age can help improve these skills.
As many of us already know, math and reading scores are not the most important indicators of future success.  Maybe education, especially kindergarten, should be more about developing good people than good test scores.
Do you agree or disagree with the study's conclusion? 
Share your thoughts in the comments below.  What is most important to teach?
Remember to like us on FB, follow us on Twitter and LinkedIn and share us with your friends!