Posted by Brainspring on 13th Aug 2015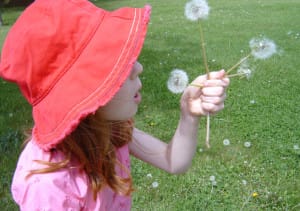 Hi everyone,
I have been having an amazing time training this week in a small town in Ohio.  This is the school's 7th year of working with Phonics First!  Every summer, they train any new elementary school hires because they have created a culture of Phonics First where every elementary teacher knows the program and uses it to help their struggling readers.  The results have been astounding!
This post isn't meant to be a sales pitch for Phonics First though.  I needed to give you some background on where I am because I want to share some ideas that have nothing to do with Phonics First.  At this school, the literacy coach and curriculum director have been at the training every day to support their new teachers and the program.  Both of them are the kind of administrators teachers dream about: personable, knowledgeable, understanding and supportive.  This week, each of them has said something that made a lasting impression on me, as well as their teachers.
On the first day, the literacy coach explained how excited she was to have new teachers, some fresh out of college, joining the staff because new teachers bring new ideas, new excitement and mix things up.  Instead of focusing on how veteran teachers can mentor new teachers, she chose to look at things from a new perspective: how new teachers bring a freshness that can shake up old routines and make veteran teachers better.  Rather than seeing new teachers as needed to be taught the ropes and brought in line with "the way things have always been done", new teachers are like open windows in spring, bringing in much needed fresh air and zest.
We all get in routines and set in certain ways of doing things.  That's not necessarily a bad thing, but we could all still benefit from opening the windows every once in a while and trying something new.
Then this morning the curriculum director made a simple, yet deeply touching remark when he was addressing the teachers: "You ladies here are the future of this school.  I'm getting close to retiring and you'll be here running the place long after I'm gone.  I want you to be great teachers.  I want you to be even better than I am."
I want you to be even better than I am.
That's the attitude that every educator and administrator should have.
Remember to like us on FB, follow us on Twitter and share us with your friends!