Posted by Brainspring on 13th Mar 2016
Hi everyone,
Glad to be back with another spelling rule in Sarah's Spelling School. Today is the 3rd Great Spelling Rule. The first two were the 111 Doubling Rule and Silent-e Plus a Suffix. Check them out if you missed one!
Comment if you or your students will have as much fun with Superhero i as I did!
Y Plus a Suffix Spelling Rule
If there is a vowel before the y, KEEP the y.
If there is a consonant before the y, CHANGE the y to i.

DO NOT change the y to i if the suffix starts with i.
annoy + ing = annoying
pay + ment = payment
carry + ed = carried
carry + ing = carrying
lonely + ness= loneliness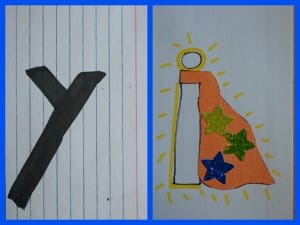 Use these word cards to practice changing y into the Superhero i.
What other activities can be used to practice this rule?
Exceptions
There are some common exceptions to this rule that you will want to present at a later time and ask students to remember. I don't recommend teaching them on the same day as teaching this rule because it's too much information for students to absorb at once. Instead, wait until students have had more time to practice with the general rule.
day + ly = daily
say + ed= said
lay+ ed = laid
pay +ed = paid
slay + ed= slain
shy/ dry/ sly + ly = shyly/ dryly/ slyly
shy/ dry/ sly + ness= shyness/ dryness/ slyness
Like and Share this post if you think your students would like using Superhero i!