Posted by Brainspring on 11th Dec 2019
The holiday break will be here before we know it! In case you are making a list, and checking it twice (well, a reading list, that is), here are a set of activities to keep that reading momentum going over the holiday break.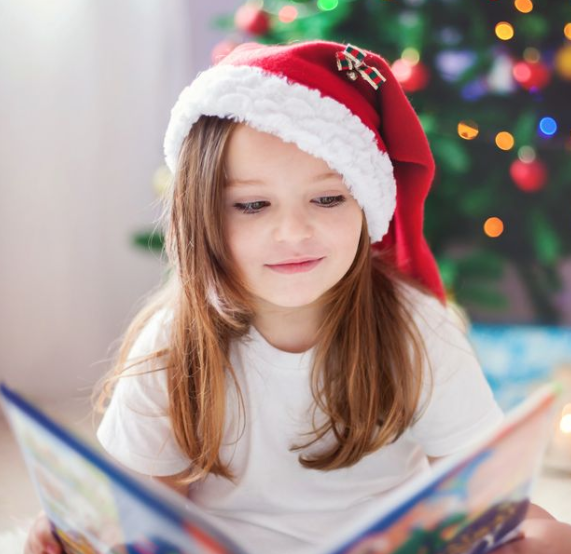 Your Go-To Holiday Reading Checklist
Diving into a good book during the holiday break can establish a tradition. Take turns reading each day, or simply ask your child to kick back and listen with a piping hot cup of cocoa. Chances are, your child will be creating a memory they will never forget.
Doodle the main character of a story in a mixed-up holiday-themed setting. For example, in the children's book Dragons Love Tacos, Dragons (apparently) love to eat tacos. Ask your child what they think dragon's holiday food preference is and ask them to illustrate it. Maybe this time of year Dragon's prefer candy cane soup with a side of cookies?!
With more time to spend together, try to widen your child's vocabulary with all the new sights and activities the holidays bring. "I love the twinkly lights at our neighbor's house … what does twinkly mean?" Or, "Auntie Sue has an announcement to make at dinner tomorrow. An announcement is a statement made publicly." Write the newly learned words on a sheet of pretty paper titled, "New Words We Learned This Holiday Break".
Cultivate your child's curiosity to learn at the local library. What books do they naturally gravitate to? Pick a book for yourself as well. Designate a time every day to slow down together, grab a fuzzy blanket, and read your chosen book. When kids see adults read, they may better understand the value reading brings.
Treats and screen time. There are lots of goodies around us this time of year, not to mention all our favorite holiday movies. Create a reading formula for each week of the break, with a treat in return. For example, 1 hour of reading + a mini synopsis = baking your favorite holiday cookie. A 1/2 hour of listening to an audio book = a 1/2 hour of screen time, etc.
Is anyone still wrecking their head trying to find the perfect gift for a special student? Gift cards for e-books/audio books are a perfect gift to offer for the holidays! If your child receives one, select a book right away and get reading.
Grocery shopping is usually hectic this time of year, yes? Make it easier on yourself by asking your child to read the list to you. With all the hustle and bustle, your child may find they absolutely need to use their reading tools to sound out those tricky words! Teamwork!
Is the forecast calling for crummy weather? Perfect time for board games! Pretend you forgot all the directions and ask your child to read them out loud to refresh your memory.
Last but not least, stay positive!
Happy holidays and happy reading!
Written by Brainspring
---

Click here to learn more about our accredited Orton-Gillingham professional development.