Posted by Brainspring on 6th Apr 2015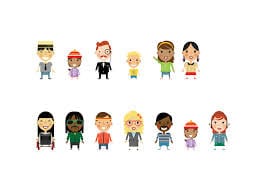 Hi everyone,
Welcome to Multisensory Monday!  I hope everyone had a wonderful weekend.  Are you on Spring Break this week or did you have last week off?
Today's activity is a fun way to add some zing to oral reading every once in a while.  The idea came from a neat GoogleSlides presentation on Edutopia: 37 Ways to Help Kids Learn to Love Reading.  Be sure to check out the slideshow for more!
Build Fluency with Voice Cards
Before reading aloud, have students draw a Voice or Character Card that they will try to emote when it is their turn to read.  Simply write voice or character descriptions on notecards or slips of paper.   Pass out the slips or have students draw a card (without looking, of course) and give them a few minutes to prepare before reading begins.
I like using this with the controlled reading stories from the lesson because they are short enough that each student can read the entire text or at least a paragraph.  Whatever text you choose to use, make sure it is one that the students are already familiar with and have read aloud before.  This activity is meant to add a little pizazz to the usual fluency practice, not replace it.
Here is a list of ideas I came up with to get you started.
Whisper
Cowboy
Angry
Sad
Clown
Parent
Baby
Auctioneer
British accent
Irish accent
Surfer Dude
Business Executive
Teacher
Happy
Scared
Nervous
Loud (but not yelling)
Soft (but not whispering)
Pirate
Mario (Nintendo character)
Wicked Witch
Robot
Yoda
Please comment with more ideas!
Choose characters or voices that are appropriate for the age.  For example, I probably wouldn't ask a kindergartner or 1st grader to try a British accent, but that might be great fun for a 5th grader.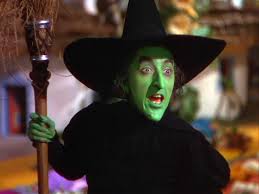 Last week I used this game with some of my students and they had a suggestion that made this activity even more fun.  After each person was finished reading, we had to guess what their voice or character was supposed to be!  The students had a blast!  (Full disclosure: I had a blast too!  I even took a turn reading as the Wicked Witch.)
Flowers vs Monsters
Dite outdid herself this week!  Her multisensory activity is an educational version of an iPad game her student kept asking to play.  Not only does she give the full instructions on her blog, she also has the gameboard and pieces for free on her TPT store.
This game would be great for tutors to play on days when the lesson is a Spell Check!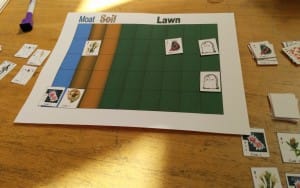 After you check it out, be sure to send Dite a "Thank You" comment for all the work she put in for us!
Remember to like us on FB, follow us on Twitter and share us with your friends!