Posted by Tammi Brandon on 30th Jun 2019
Today's multisensory activity involves a way to help students memorize their math facts. However, this activity could be applied to any subject matter. See the bottom of this article for a couple of reading skills ideas!
Summer is the perfect time to practice memorizing those math facts! Playing a repetitive game will help to set your student up for success in math fact mastery.
Students who struggle in math often struggle with memorizing math facts. Games are a fun way to help students become more automatic, accurate, and confident in their math fact recall. This Race Car Math game is a fun way to "speed up" math fact acquisition.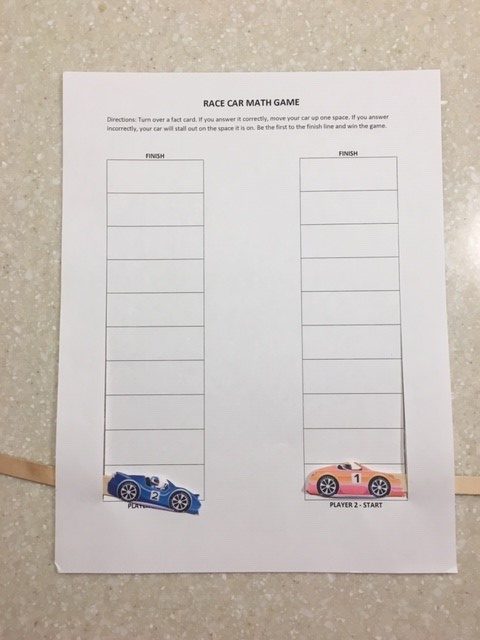 Game Instructions
To play, players take turns answering a math fact card. When they answer correctly, they move their car-shaped game piece forward one space. If they answer incorrectly, their car "stalls out" and they cannot advance. The other player has the opportunity to answer the math fact and then move forward one space before taking his or her regular turn.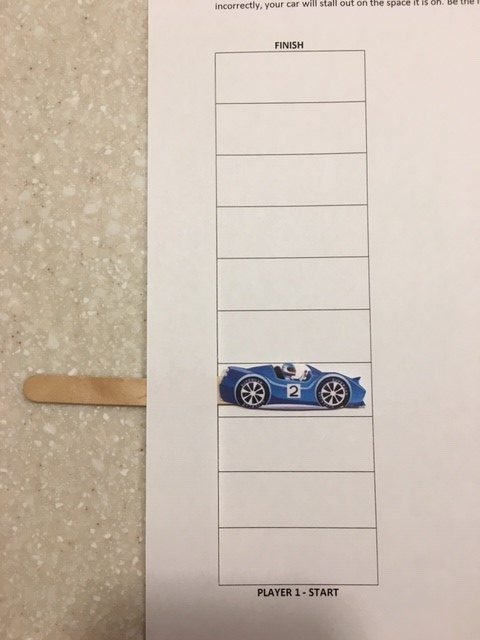 The first player to the finish line is the winner!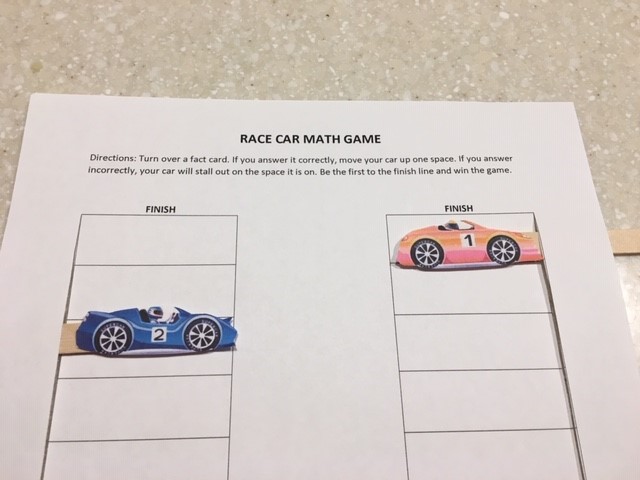 Make it Multisensory
To make this game, print out the Race Car Math game sheet. Click HERE to print the page.
You'll need 3 wooden craft sticks, scissors, and glue to make the game board. Then, using index cards, write a different math fact (leave off the answer) on several index cards. These facts can be customized for your students.
Other Ideas
For those educators not teaching math, instead of using math face cards, try making a set of syllabication words (use laminated cards and dry erase markers and students can syllabicate directly onto the cards), cards with consonant-vowel-consonant words to read, or any skill your students need additional practice with.
Written by Tammi Brandon, M.Ed., CDP
Tammi Brandon is a Master Instructor and Education Consultant with Brainspring Educator Academy.
---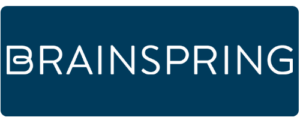 Accreditation: