Posted by Stephanie Castillo on 16th Sep 2018
Today's Multisensory Monday activity is a great way to introduce a new phonics concept.  Simply grab a muffin pan and a pom-pom ball! Keep in mind, lessons containing several new sounds are ideal for this activity (beginning/ending blends, etc.).
Materials:
Muffin Tin (Dollar Store)
Pom-Pom
Dry-Erase Marker
Word List
Plastic Tweezers (optional)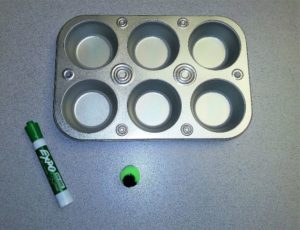 Make it Multisensory …
Once you decide on a skill you would like to focus on, simply use a dry-erase marker to write the choices on the muffin tin. In this example, students practice differentiating the sound units -ang, -ing, -ong, -ung. Furthermore, additional support can be provided using an anchor chart with keywords for each chunk for reference.
Keep in mind, if a student still struggles with blending/segmenting the targeted skill, be sure to address phonemic awareness, which may be the underlying weakness.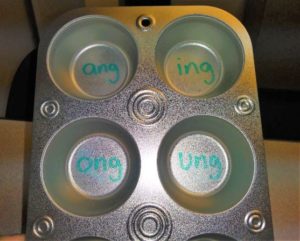 Directions:
First of all, write one sound in each muffin slot.  As the teacher calls out words containing the targeted skills, students simply place the pom-pom into the correct muffin cup.  Students will consequently repeat the targeted sound.
Teacher: /sung/
Students: /ung/
Because students may stumble in identifying the targeted sound within a word, the teacher can choose to simplify the activity by calling out the targeted sounds only.
Teacher: /ung/
Students: /ung/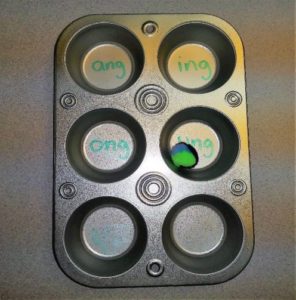 Variation:
If you are able to find the pictured plastic tweezers below, students will certainly enjoy using the tweezers to move the pom-pom!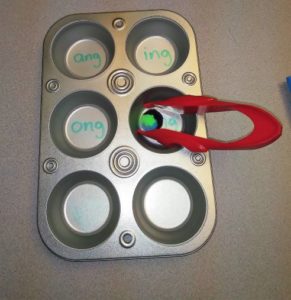 Enjoy!
Written by Stephanie Castillo
Stephanie is the Center Director of the Brainspring Learning Center in Clarkston, Michigan.
---

Click here to learn more about our accredited Orton-Gillingham professional development.
---