Posted by Brainspring on 26th Apr 2020
This is a quick activity that an individual student or the whole family can do. Print out this Bingo board, grab a crayon or marker, and set off on Scavenger Hunt Bingo.
Each person or team needs their own Bingo board and tries to score five in a row (either up and down, side to side, or diagonally). As the items are found, mark them off on the board.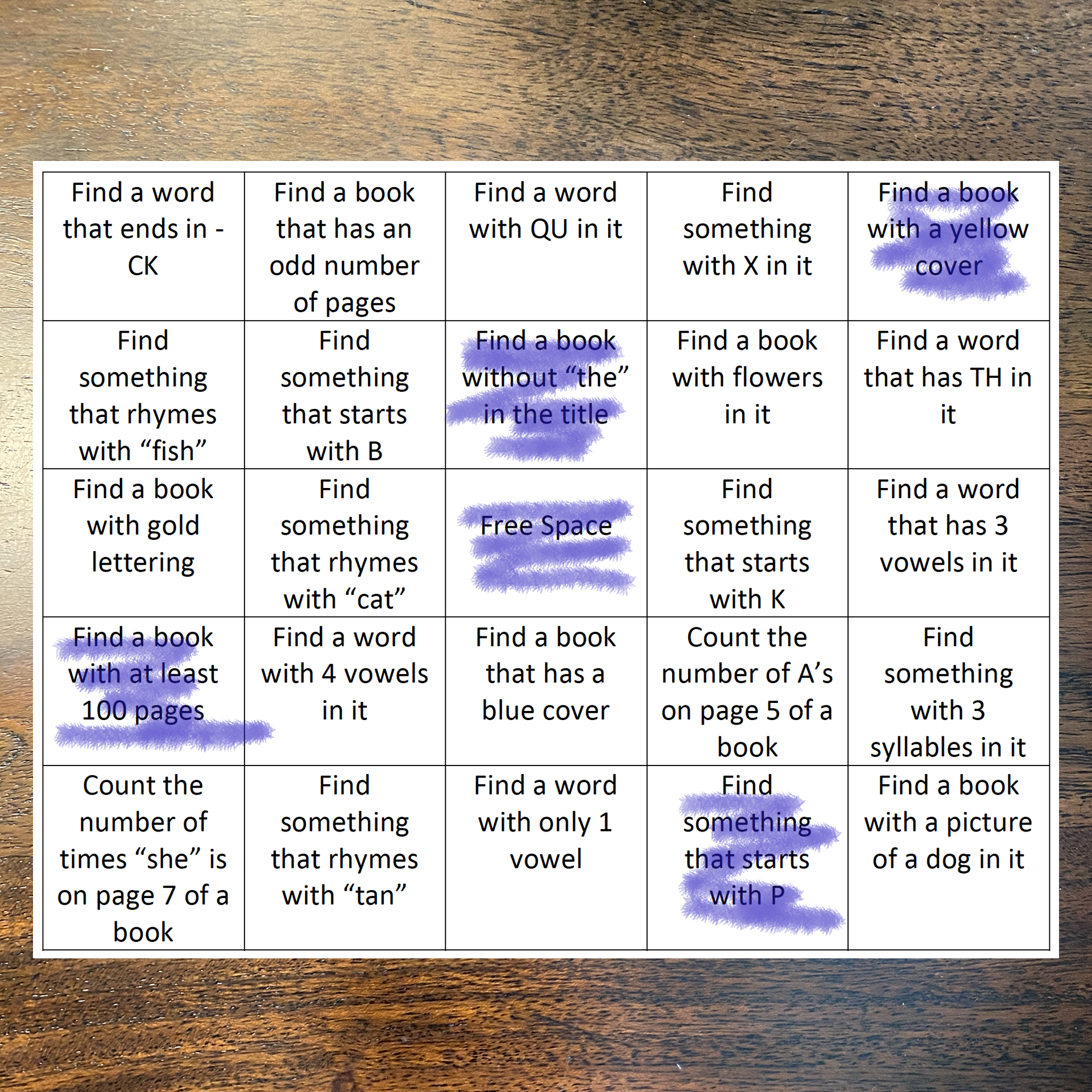 If only one person is playing, when they reach five in a row, offer a small treat (a sticker, a cookie, 10-minutes of extra screen time, etc.). To make the activity more challenging, set a time limit or limit the game to only one room (such as the playroom or a bedroom). If multiple people are playing, the first one to get five in a row is the winner.
Enjoy!
—
Written by Tammi Brandon, M.Ed., CDP, SLDI
Tammi Brandon is a Master Instructor and Director of Distance Learning with Brainspring Educator Academy
Brainspring has proudly supported the educational community for more than 25 years.
Our Educator Academy provides educators in grades K-12 with comprehensive MSL Professional Development courses. Learn more about our in-person and online professional development.
The Learning Centers support students through one-on-one, multisensory tutoring sessions. Learn more about our in-person (available in Southeast Michigan) and nationwide online tutoring.