Posted by Brainspring on 1st Feb 2015
Hi everyone,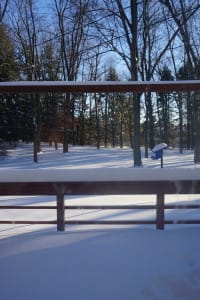 It is a very snowy Multisensory Monday here in Michigan.  Yup, that's a picture of my backyard.  Between yesterday and today, I was out there with the snow blower 5 times!  5!
All the snow served as inspiration for today's multisensory activity: Snow Blow.
Uncover Long-O Words
This activity can be used with Phonics First Foundations Lesson 4-20 ow or as a stand alone activity for students ready to practice multiple ways to spell long-o at the end of a word, specifically "o" at the end of an open syllable and "oe".
Note- "ow" can say /o/ in the middle of a word as well, "bowl" for example.  This activity however, only uses "ow" at the end.
Snow Blow
For this activity, you'll need a copy of the Snow Blow game board, a pan or tray, a spoon and, of course, something to use as snow!  Rice, powdered sugar, potato flakes and mini marshmallows were a few possibilities I found looking though my cabinets.
If you happen to have Instant Snow laying around or you're willing to use real snow, that would be even better!  You may want to laminate the gameboard in that case.

Snow Blow Long O Words Gameboard
 Cover the gameboard with your choice of snow.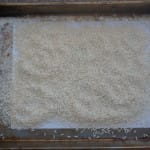 Then let the students start shoveling snow to find the long-o words!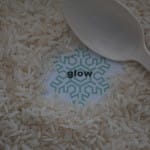 Here are a few suggestions on how to turn this into a game for playing solitary or with a partner.
1) Fun(ish)-Players take turns shoveling and simply read each word as it is uncovered.
2) Fun– Players take turns shoveling and reading words.  The player gets a point for every "ow" word he finds.  The player with the most points wins.
3) More Fun– Players take turns shoveling and reading words.  Words that do not end in "ow" are rocks and damage the shovel.  Play continues until a player hits 3 rocks.  Then their shovel is broken and the other player wins.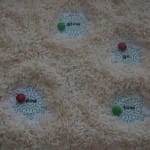 (Try using M&Ms or chocolate chips for rocks.  Students can eat them after as an added treat!)
Let me know in the comments what your students thought of this activity.  Was it more fun than actually shoveling snow?
What did you end up using as snow?
Like us on FB, follow us on Twitter and share us with your friends!
And please remember to keep the conversation going on our Teach Chat FB page!