Posted by Tammi Brandon on 12th Apr 2020
Do you need an activity to practice syllabication that is both challenging and fun? If so, try this out!
Make it Multisensory
You'll need a Jenga game and fine-tip marker. You'll also want to have the Brainspring Phonics First or Structures Curriculum Guide or Syllabication Workbook.
Write a syllabication word on each of the long sides of the wooden Jenga piece. I like to use a different color to represent different skills. For example, all of my VCCV division pattern words are written in green, VCV words are written in blue, and VV words are written in purple. This allows me to customize the game and play with multiple students at multiple reading levels. Students who are just learning syllabication read a green word on their turn whereas more advanced syllabication students may read blue or purple words.
You may write the words directly onto the wooden blocks or write the words on sticky notes and place them on the blocks. You may want to reinforce with clear tape.
To play, follow the same rules as Jenga, but each player must read the word on the block they use during each turn.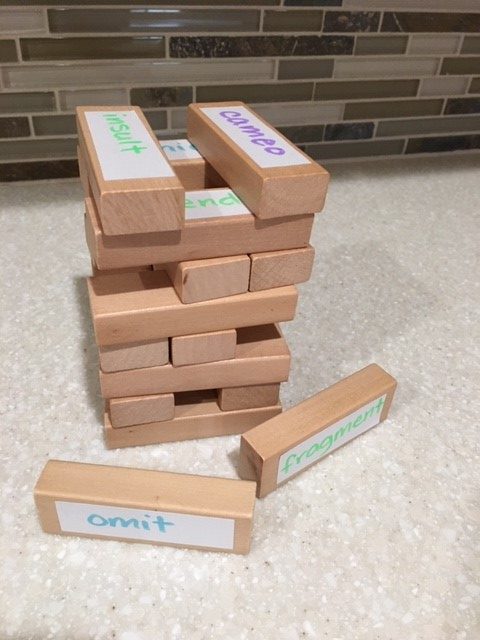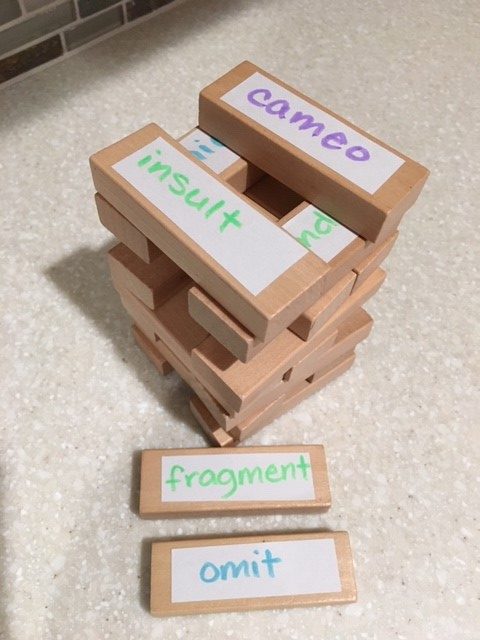 Written by Tammi Brandon, M.Ed., CDP, SLDI
Tammi Brandon is a Master Instructor and Director of Distance Learning with Brainspring Educator Academy
Brainspring has proudly supported the educational community for more than 25 years.
Our Educator Academy provides educators in grades K-12 with comprehensive MSL Professional Development courses. Learn more about our in-person and online professional development.
The Learning Centers support students through one-on-one, multisensory tutoring sessions. Learn more about our in-person (available in Southeast Michigan) and nationwide online tutoring.