Posted by Jacquie Moreno on 17th Apr 2019
Brainspring strives to support educators in implementing Phonics First® and Structures. One way we do this is through our certification process. Becoming certified through Brainspring involves completing coursework, demonstrating knowledge through written and practical exams, and participating in a supervised practicum. The coursework includes a Level I course (Phonics First® or Structures), a Level II course, and a Phonological Awareness Workshop. After the coursework is complete, a supervised practicum follows. During the practicum, educators work closely with a Brainspring instructor and receive applicable feedback on written lesson plans and recorded lessons.  After completing the certification process, an Orton-Gillingham Dyslexia Specialist certification is attained. An outline of the certification process is provided below.
Teaching Level Certification – Teaching Students Using Phonics First® and/or Structures
Coursework
Course Instruction

 

 

 

 

 

57 or 63 hours

3.5 hours

Level I (30 hours Phonics First® or Structures)*

Level II (24 or 30 hours)*†

* Must be taken as live courses

† 30-hour Level II course was implemented as of January 2019

Phonological Awareness Workshop with follow-up discussion

Certification
Supervised Practicum
60 hours
Level III Supervised Practicum (Teaching individuals or small groups of students with learning disabilities in the areas of reading and language arts.)
Exams
Level I and Level II
Written, oral, and practical exams
The Benefits of Being Certified
Brainspring courses are accredited by both the International Dyslexia Association (IDA) and the International Multisensory Structured Language Education Council (IMSLEC). We are an IDA Accredited Education Preparation Program at the Structured Literacy Dyslexia Specialist level and an IMSLEC Accredited Education Preparation Program at the Teaching and Instructor of Teaching level. Certification through Brainspring indicates expertise in instructing students using our accredited program. Being certified in teaching reading and language skills using multisensory structured language methods ensures standardized consistency and exceptional quality of instruction.
Going through the certification process allows candidates to delve deeper into the Phonics First® and Structures programs. This provides a better understanding of how to use the program flexibly by modifying instruction for individual student needs while still maintaining fidelity to the lesson plans. Becoming certified through Brainspring can open additional opportunities for educators.
After completing certification, applicants receive an Orton-Gillingham Dyslexia Specialist certification. This is a nationally recognized certification that meets requirements set forth by the IDA and the IMSLEC. Obtaining this certification enhances expertise in reading instruction and teaching all readers. Certificate holders are eligible to obtain their Structured Literacy/Dyslexia Interventionist certification (fka Certified Dyslexia Practitioner) by applying through CERI (the Center for Effective Reading Instruction). The opportunity to apply for the CALP (Certified Academic Language Practitioner) through ALTA (Academic Language Therapy Association) is also available. In addition to all these exceptional benefits, being a certified Orton-Gillingham Dyslexia Specialist is also a significant resume booster, which may even open other opportunities within a school district.
A Word from A Certified Orton-Gillingham Dyslexia Specialist …
"Brainspring's Orton-Gillingham Dyslexia Specialist Certification Program has been a great experience! As a 1st and 2nd grade Literacy Interventionist, I was able to continue working with my small groups while receiving regular, valuable feedback about lesson plans and observations. My Practicum Supervisor encouraged me to ask questions, and she was always available for advice and support when needed.  I am much more confident as a Literacy Interventionist because this practicum experience has better prepared me to fully meet the needs of dyslexic and learning-disabled students." -Literacy Interventionist, Arkansas
For more information regarding certification, or if interested in beginning the process, please contact Jacquie Moreno at jacquie.moreno@brainspring.com.
Written by Jacquie Moreno
Jacquie is an Instructional Development Consultant and Instructor for Brainspring.
---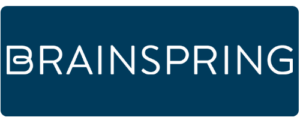 Accreditation: