Posted by Brainspring on 18th Jul 2019
Our final segment on Orton-Gillingham Lesson Plan Basics will cover the oral reading component. Controlled reading material is utilized for this part of the lesson and gives students practice with the skill(s) they just learned, combined with any previously learned skills. Controlled readers give a true assessment of development in fluency.
In case you missed our last article on reading non-phonetic words, click here!
The Importance of Utilizing Controlled Text
Educators that teach using the Orton-Gillingham method are teaching skills from the ground up, or, are filling in gaps of previously learned material that was missed in the past. Students learn each skill in a structured and systematic way and material is cumulative.
Students that are working to become more automatic and fluent in their reading significantly benefit from reading controlled text, which is only comprised of sounds and skills that have been explicitly taught. "Surprise" skills that have not been introduced are never embedded in controlled reading material, hence, setting students up for success and boosting their confidence.
Meshing Controlled Text with Grade-Level Material
Many teachers become confused in this sort of "gray area" of reading material (and we completely understand!). They frequently ask "what books should my students be reading?!" Some students are so advanced, while others are behind, some in-between.
Help!
Controlled text is a strong and recommended option for beginning and/or struggling readers. If you work with kindergarten students, for example, they are more than likely working to master reading CVC (consonant vowel consonant) words, as these are the foundational and most simple types of words in English. Providing them controlled reading material will give them the chance to process and master reading these types of words, before moving on to more advanced material in later grades. Many students miss this opportunity in the early grades and therefore struggle in the upcoming years.
Students in any grade who struggle with reading also highly benefit from controlled reading. This gets tricky with students beyond kindergarten, who have hefty grade-level expectations to fill in a relatively short amount of time. If, for example, you work with third graders who are reading below a third-grade reading level, you may feel stuck. How can these students possibly fulfill the grade-level requirements of reading, language arts, etc., when they are so behind? If we go too slow, are we going to get further behind? Help!
In the above example of the struggling third-grader who is very behind, assessing is key. Consider an assessment like a road map. If we want to arrive at our destination we are going to need directions. Understanding where the gaps are is critical in determining how to navigate phonics instruction.
The goal is to get our students to where they need to be, but, they are going to have to back-track first. This is not to say we avoid grade-level reading material completely. Throw out comprehension? Absolutely not. While rewinding and filling in the gaps utilizing Orton-Gillingham strategies, we can consider providing students with assistive technology that can read the grade-level material to them. This way, they are not missing the material simply because they can not yet read it on their own. They are working on that. However in the mean-time, until they strengthen their foundation and their fluency, this is certainly a worthwhile option.
Activities to Incorporate Controlled Readers
If you have a set of controlled readers, the possibilities are endless! These can be practiced one on one, or even in small group settings. Teachers can listen to students read, or students can partner up and read together. Stories can be sent home for practice with parents or caregivers.
After introducing the skill(s) for the week, pull the corresponding controlled reader and ask your students to go on a "scavenger hunt." Have them highlight the skills they are working on that week so they visually stick out to them as they are reading. Red Words (aka non-phonetic words) can be circled in red, and multisyllabic words that are unfamiliar can be syllabicated ahead of time on a piece of paper. As you can see, explicit and multisensory phonics instruction can really go a long way!
For more helpful hints on controlled reading, CLICK HERE!
Interested in a complete set of controlled reading material? Check out our products HERE!
Looking for a diagnostic assessment to help navigate instruction? CLICK HERE! 
Written by Brainspring
---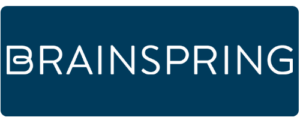 ACCREDITATION: