Posted by Loraine Hodgson on 20th Jun 2018
June's blog topic focuses on the importance of recess and student achievement. Our next article explains some of the research and findings on why physical activity is recommended for setting students up for success.
According to *Scholastic Magazine, children gain the following benefits from recess:
Students are less fidgety and more on task
Memory is improved, attention is more focused
More brain connections are developed
Negotiation skills are acquired
Leadership is developed while teaching games, taking turns, and learning conflict resolution
Students are more physically active before and after school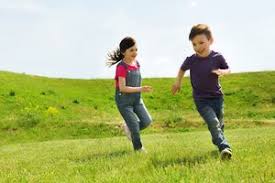 Finding a Balance
Parents and educators tend to feel baffled by recent movements to take away recess. Some of the reasons that recess has decreased can be traced back to the 1980's with the initiation of "The No Child Left-Behind Act." During this time, school districts felt the pressure to show academic progress and therefore placed most of the emphasis on instruction in the classroom. Other reasons were lack of playgrounds, the potential for fights to break out, or other safety concerns. Many schools have taken away recess as a form of punishment, however, according to the American Academy of Pediatrics, playing is essential to children's development.
How does one balance high test scores and performance without taking away recess? Some parents and teachers feel that recess actually brings up test scores. One inner-city teacher negotiated her contract by assuring higher test scores if she was allowed to have at least fifteen minutes a day of recess for her students. She achieved higher test scores, but still had to battle other teachers' and principals' ideologies of adding recess. Many would attribute her higher scores to better curriculum or improved teaching. Of course, these are important, but there was strong evidence that adding recess improved the concentration, memory, and focus of her students.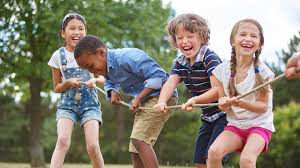 Get Moving!
A movement activity currently being considered in Europe is "The Daily Mile," a fifteen-minute break taken at various points throughout the day to walk-run-jog. While this is not recess, the concept is to improve fitness body composition and activity levels of students. The side benefit, according to Elaine Whyllie of The Daily Mile Foundation, was "fifteen minutes of daily activity rapidly improves pupils' fitness, health, and concentration in the classroom. According to Susan McGill, leader of The Stirling Children and Young People Committee, "improving children's health and well-being is a key priority."
There will only be change when scientific research is done over an extended period of time with multiple schools, grades, and curriculum, showing data that supports improved academics with the addition of more recess. The thinking will then change, which may foster adequate funding for discipline or playground improvement. It is interesting to imagine that improved physical health also results in an improved concentration in the classroom. Isn't concentration a needed skill for improved test scores?
Written by Loraine S. Hodgson
Loraine Hodgson is a tutor at Brainspring's Plymouth Learning Center
*Scholastic Teacher-Incorporating Instructor" by Caralee Adams, " Recess Makes Kids Smarter" June 2018
---

Click here to learn more about our accredited Orton-Gillingham professional development.
---