Posted by Brainspring on 18th Dec 2014
Hi everyone,
It's almost Christmas vacation!  Hang in there!  I know the time before break is tough, but you're tougher.  I'll be going on Christmas break here myself for the next 2 weeks.  Posts will start again with Multisensory Monday on January 5, 2015.  2015!  Can you believe it?
My goal for the New Year is to create more ways for you to participate in the blog with me and help us all become better educators for our struggling students.
Option 1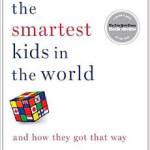 This year a book came out that got a lot of attention over the summer: The Smartest Kids in the World by Amanda Ripley.   Wendy Kopp, founder and chair, Teach For America, and CEO, Teach For All, lauded the book and its potential impact on education, "Such an important book! Amanda Ripley lights the path to engaging our next generation to meet a different bar. She makes an enormous contribution to the national and global discussion about what must be done to give all our children the education they need to invent the future."
The Smartest Kids in the World focuses on the question, "How do other countries create "smarter" kids?"  Check it out on Amazon for the full description.
Blog Book Club
I'm proposing that for 2015, we start a blog book club.  Each week, we will discuss a certain section of the book.  It would be awesome to have you actively involved in the discussion with questions and comments, addressed to me and the other readers.  Even if you don't have the book, I still invite you to participate.  I'll post the highlights of the section and my thoughts that you can respond to.  Most importantly, I'd like us all to share how this new information affects us as teachers and what changes it inspires in our teaching and our classrooms!
Option 2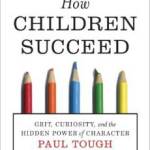 The Smartest Kids in the World is option number 1.  There is another book that sounds just as important.  Option 2 is How Children Succeed by Paul Tough.  This book focuses on a slightly different question: Why do some children succeed while others fail?  Read more on Amazon.
Slate magazine found it to have a powerful message, "I learned so much reading this book and I came away full of hope about how we can make life better for all kinds of kids."
What Do You Want to Read?
Right now, you can buy each book for just over $10.  That's less than what many people spend on lunch!  Both books sound so good to me that I can't make up my mind.  What book do you think we should read?
Comment here with the book title or just the number 1 or 2 to cast your vote!
Please feel welcome to comment even if you don't intend to buy the book because, remember, I'll be sharing information and thoughts with you!
Voting will end on Dec. 31st and I'll announce the winner in a special post on Jan.1 to give you plenty of time to get your copy!
In addition to commenting with your vote, please share any ideas or thoughts you have on how to make the Blog Book Club a success!
Remember to like us on FB, follow us on Twitter and share us with your friends!