Posted by Brainspring on 22nd Nov 2015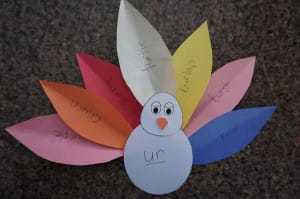 Hi everyone,
Welcome to Multisensory Monday and Happy Thanksgiving! In honor of the upcoming holiday, today's activity is a cute way to combine dictation with a classic turkey coloring page.
I suggest teaching ur with this activity because the Phonics First keyword for ur is turkey (Layer 3 Lesson 27). As with most of my multisensory activities, however, you can use the same idea with any lesson or any dictation words your students are working on. You could use this for Thanksgiving themed vocabulary or spelling words as well.
Turkey Feathers
You'll need the basics for this activity: construction paper, scissors, glue and a turkey print-out.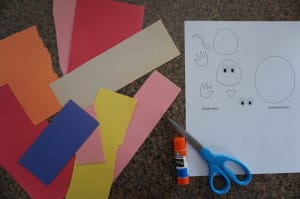 I used this printable cut-and-glue turkey, but any sort of turkey coloring page will work. The feathers will end up being made of construction paper, so the students will only need to use the turkey head and body. 
Anyone else out there save construction paper scraps? If you do, this is a great way to use them!
First, you or your students will need to cut feathers out of the construction paper. I find the easiest way to do this is to fold  piece in half longways, cut a curve and then unfold.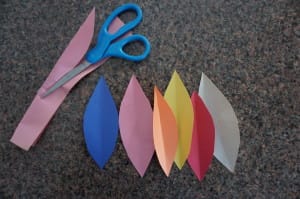 Next, give the students dictation words that go with the phonics lesson you're on. My example is words with ur from Layer 3 Lesson 27 in the Phonics First Curriculum Guide. Have the students write each word on a feather. The students should pound, tap and then write the words as they usually would for dictation.
Finally, let them cut and clue their turkey together with his feathers, and then add any extra decorating. I suggest having them write the phonics skill on the turkey's body as a reminder of the skill all the words follow.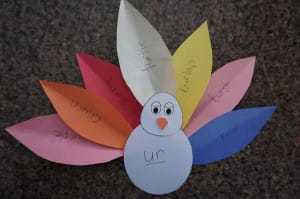 Happy Thanksgiving!
If you have any other uses for construction paper scraps, please share them below.
Word Wright Game
Today Dite shared a new game called WordWright that was recently put up on KickStarter. Read more about it at her blog, and check out their video below.
Remember to like us on FB, follow us on Twitter and LinkedIn and share us with your friends!