Posted by Brainspring on 25th Jul 2019
Not all students become fluent in reading and spelling effortlessly. Many children struggle from a young age and require a different approach than their non-struggling peers.
According to the National Reading Panel, about 60% of students do not require a specific reading method or program to learn how to read. These are the students that can grasp reading and spelling, regardless of the particular programs that are utilized at school.
The remaining 40% of students, however, do not experience the same success in reading if they are not consistently provided the instruction that allows them to be successful. What is interesting is the strategy that works for struggling readers also benefits non-struggling readers. This strategy is called the Orton-Gillingham method, which utilizes multisensory strategies while teaching reading in a structured, phonics-based approach.
In today's article, Trevor's mother highlights his journey. We will also share some of Trevor's assessment results from the beginning of his tutoring sessions till now. Trevor was once a struggling reader, who is now reading above and beyond his grade level!
Trevor's Journey

In the early elementary school years, Trevor was struggling academically. The pace was getting faster every year and he was getting further behind. Trevor needed to slow down, rewind and fill in the gaps before adding more to his plate. We finally decided to seek tutoring support, and after researching several tutoring establishments, chose to enroll Trevor at Brainspring.
Before getting started at Brainspring, Trevor was reading basic and familiar consonant-vowel-consonant (CVC) words with 57% accuracy (these are the most basic types of words in English). He was spelling these types of words with 50% accuracy. Multisyllabic words were read with 44% accuracy. At the time of the initial assessment, spelling words beyond the CVC level was far too challenging and the test was discontinued.
After Trevor was assessed, he began instruction with his personalized program. The assessment results showed that Trevor should begin instruction from the ground-up, working to master basic sounds. Trevor missed this foundational material in the earlier grades, thus creating gaps in his overall reading and spelling fluency.
Trevor more than likely fit into that 40% of individuals who simply needed a multisensory, structured and phonics-based approach in order to become a successful and efficient reader and speller.
Trevor's tutor worked consistently with him week after week, leading to significant success for Trevor. His reading improved dramatically, and the investment of time and hard work paid off.
During Trevor's second assessment with his tutor, he was able to read CVC words with nearly 100% accuracy and spelling them with about 97% accuracy. From there, he built on these foundational skills and explicitly learned the next set of advanced sounds, eventually getting to the point of learning how to tackle multisyllabic words in reading and spelling.
Trevor worked his way up, one step at a time until he was able to independently decode reading material above his grade level. It took remediation using an effective strategy to get him to this point!
Overall Changes and Moving Forward
Trevor's ability to read words above grade level gave him a huge boost of confidence. He surprised his teachers with the progress he had made and our family was so grateful to finally see a smile on his face. Now that Trevor's reading fluency has significantly improved, he can focus less on decoding and more on strengthening comprehension skills such as inferencing, expanding vocabulary, and digging deeper.
Keep up the great work Trevor!
A Little More on Trevor …
Outside of school, Trevor loves vacation with family and friends and looks forward to it every year. Here is Trevor on vacation last year riding an ATV in Aruba!
Written by Brainspring
---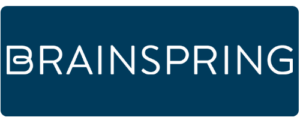 ACCREDITATION: