Posted by Brainspring on 31st Mar 2023
If you are reading this, you are probably familiar with Brainspring and our Orton-Gillingham Multisensory Instruction programs. Brainspring has been bringing fun and effective multisensory learning to classrooms for over 20 years. Backed by neurological and educational research, our Orton-Gillingham programs have fostered trust and confidence in students with learning differences and dyslexia.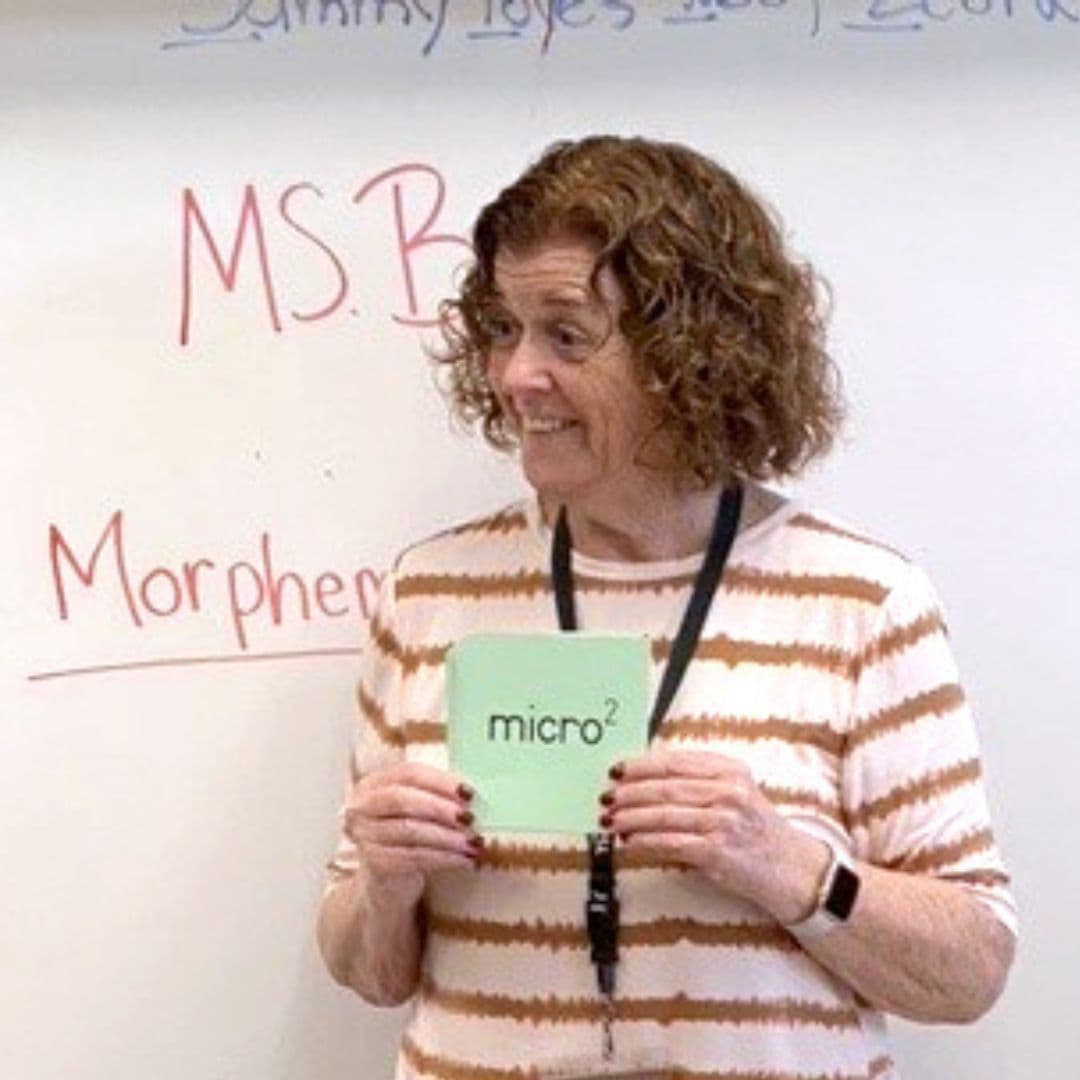 One educator who can attest to the effectiveness of these programs is our very own Anita Goble. After teaching 1st and 2nd grade for most of her career using our programs, Anita retired and began working for Brainspring as an education consultant for 8 years. Last year, Anita returned to the classroom and took on a full-time 4th grade teaching position at Third Creek Elementary school in Statesville, North Carolina. She was hired by Principal Humphrey to help raise phonics scores through whole-group sessions focusing first on phonics. Once Anita was able to help raise phonics scores, she was able to move on to Greek and Latin Roots using Brainspring's Structures® curriculum.
Before using Brainspring Orton-Gillingham programs, test scores at the elementary school showed that 4th graders were having difficulties with reading and comprehension. By 4th grade, some students pick up bad habits such as pretending to read and guessing words. These methods do not teach students how to actually read and comprehend the material.
Another factor that could have affected low phonics scores is the COVID-19 pandemic. While the pandemic rocked the world, education took a huge hit as students and teachers both had to learn how to navigate the concept of online-learning. Social distancing helped to keep everyone safe, but it also contributed to major learning gaps for students.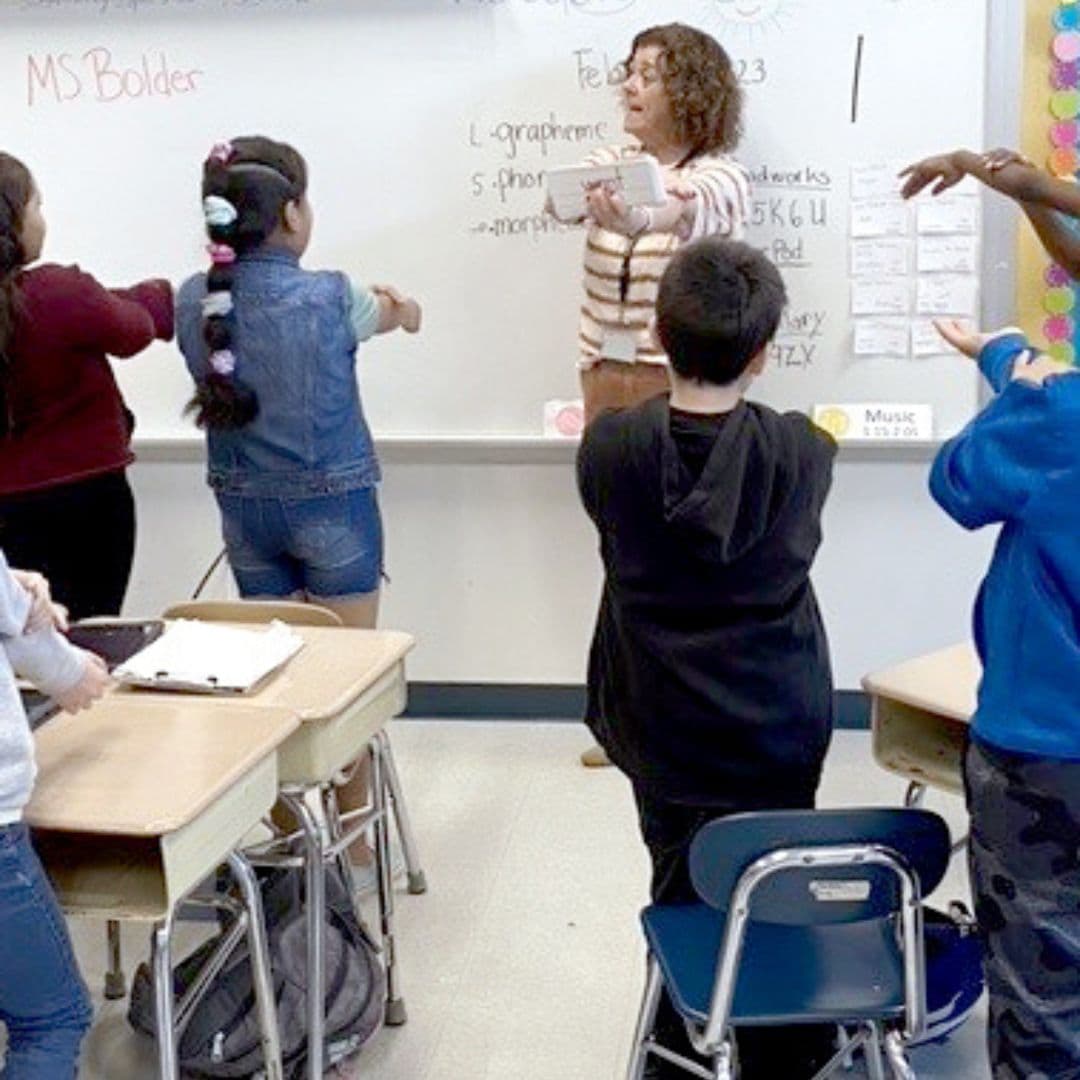 Experiencing learning gaps and differences at an age where you are expected to know how to read already can be extremely difficult and frustrating for students. In 4th grade, students are expected to not only know how to read but know how to comprehend what they are reading so they can start learning bigger concepts in the content areas of science, social studies, language arts, and more. Feeling behind affects self-confidence for students, but luckily it is NEVER too late to learn how to read!
While it is best to identify learning differences early, it does not mean that all hope is lost for students who are struggling in later grades. Once Brainspring Orton-Gillingham programs were incorporated into the school's curriculum, results showed an improvement in phonics scores in Anita's 4th graders. Not only did scores improve, but confidence levels in the students rose as well.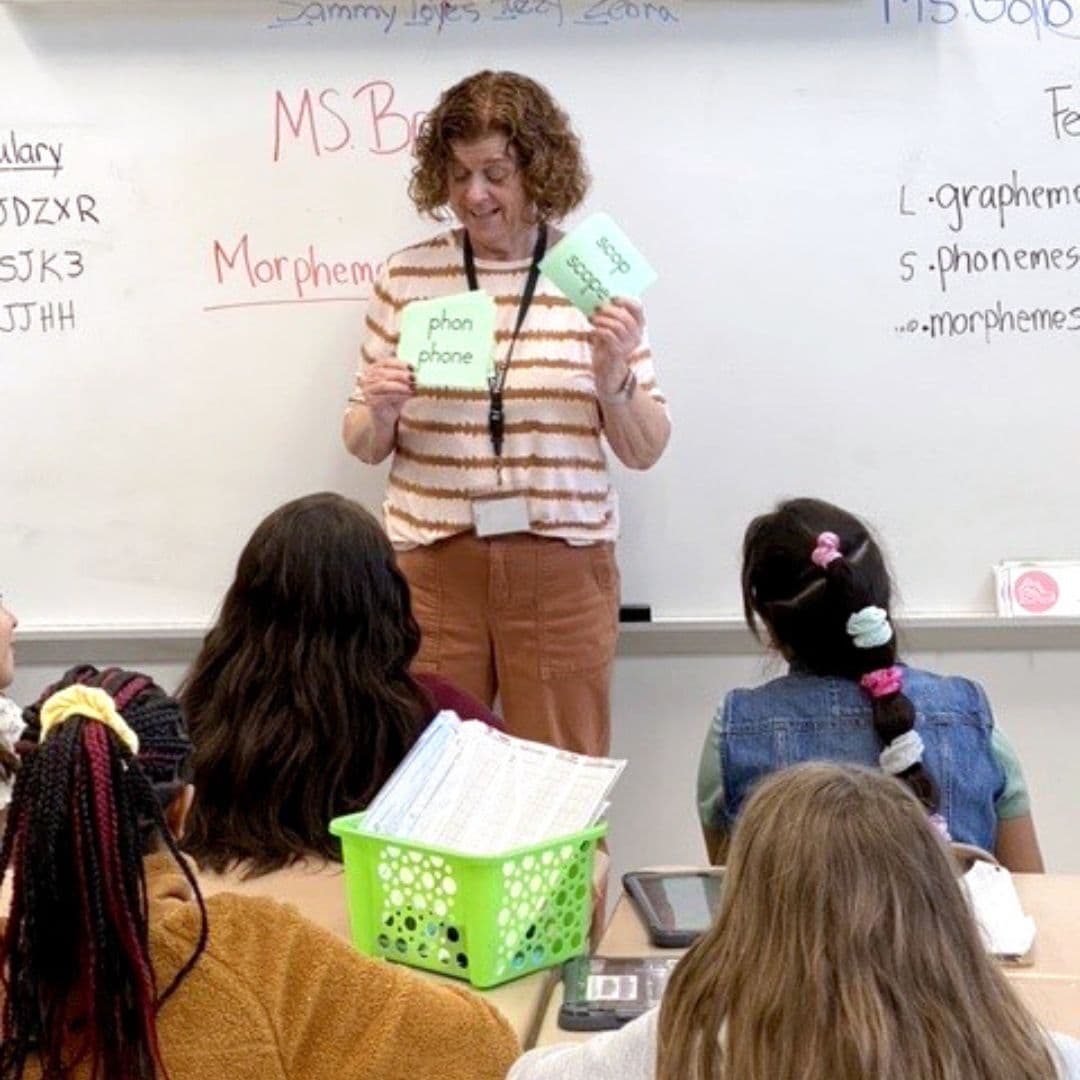 Anita is passionate about teaching students how to read, and her dedication to Brainspring's Orton-Gillingham programs is evident in her students' success. Students who were previously scoring low on spelling and reading are now improving those scores in all subject areas. Students are gaining confidence in themselves and having fun in the process. Anita shares that she does not know where she is heading next year in her career, but she would like to continue using our Brainspring Orton-Gillingham programs with her students, and we hope she does too!
Written by: Morgan MacKew
Morgan is the Marketing Specialist at Brainspring.
Brainspring has proudly supported the educational community for more than 25 years.
Our Educator Academy provides educators in grades K-12 with comprehensive MSL Professional Development courses. Learn more about our courses here or reach out to ourPartnerships Team.
The Learning Centers support students through one-on-one, multisensory tutoring sessions. Learn more about our in-person (available in Southeast Michigan) and Nationwide Online Tutoring.