Posted by Brainspring on 25th Feb 2018
Enjoy this simple and crafty multi-sensory activity to reinforce beginning blends. This activity will help students  learn which letters make up our beginning blends, while also giving them practice in recognizing these sounds as a unit, and reading them.
Materials
Letter beads in your preferred color/size (make sure you have all the letters needed to practice the intended blends of your choice), wire or string to thread the beads on to, and any type of spacer bead to be used in between blends on the bracelet (sparkly ones are fun, and stand out!)
Before Bracelet Building, Find the Blends!
Lay out all the beginning blend letter beads you wish to practice. Then, ask your students to put letters together to make their learned blend sounds. You may choose to ask your students to categorize the blends as either two letter or three letter.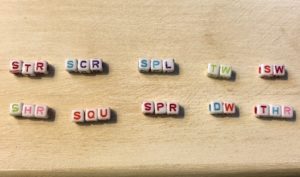 Beginning Blend Bracelet Build
Students listen as their teacher says a beginning blend. Students select the letters to make the blend, and the teacher double checks that the correct letters have been selected. The student will then thread the beads onto the wire/string and add a spacer bead.  Repeat with all the blends that will be added, and knot the string or bend the wire to close off the bracelet. Students can then wear their bracelets, and read the blends right off their wrist! You could extend the activity by asking students to brainstorm words beginning with the blends on their bracelet.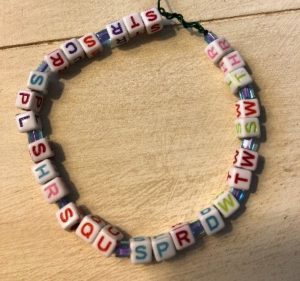 This idea could be used to review any beginning or ending blends, either on a bracelet, necklace or ring! Enjoy!
Written by Julie Wright
Julie Wright is a tutor at Brainspring Learning Center, West Bloomfield, Michigan
---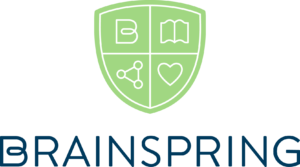 Bring Brainspring Orton-Gillingham multisensory instruction to your classrooms, transforming struggling K-12 readers into skilled learners through our effective, evidenced -based approach.
For more information please visit brainspring.com or call 1-8007323211