Posted by Brainspring on 19th Jul 2019
Multisensory Blends Grab Bag
It is sometimes challenging to come up with new and engaging multisensory activities when planning your lessons for blends because there are quite a few of them.  Toady's activity is one you can easily add to your bag of tricks and pull out for something new to do with blends.  This can be easily adapted for any of the blends lessons.
Grab Bag
All you'll need is a few basic supplies: markers, paper, scissors and a bag of some sort.
Cut the paper into squares and write a blend (we used the r blends in the picture below) on each one.  Here, we just made one square for each blend, but you could make multiples if you wanted to extend the activity.  Then fold the squares and put them in the bag.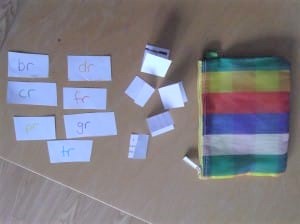 On another sheet of paper, for the student, write the ending parts to real words that use the blends.  You can use the dictation words from the Phonics First® or Structures® curriculum guide to ensure that your student will be able to read them.
Have the student pull a blend out of the bag and match it with an ending to make a real word.  You can also ask them to use the word in a sentence.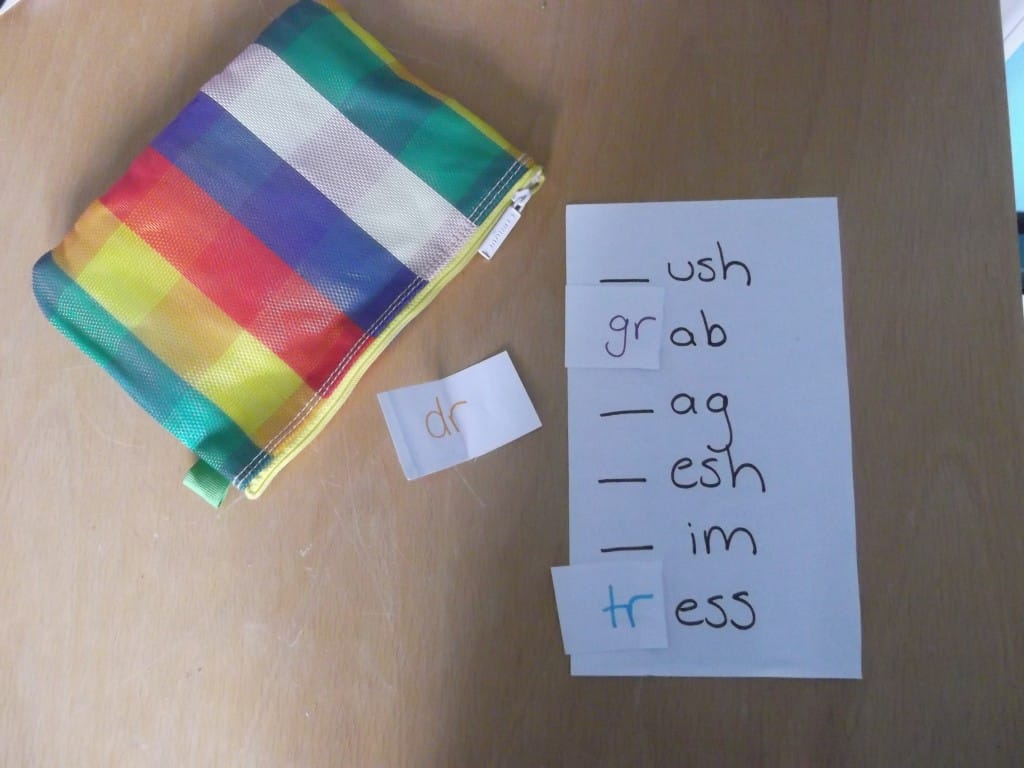 Teachers, this would be a great center activity to use after you've taught the blends!
Variation
Turn it into a challenge between students or between you and the student to see who can make the most real words.  The players take turns grabbing a blend from the bag, but in this version, they don't search to find the real word.  They have to place the blends in order on the word endings.  Then they read the word and decide if it is a real word or a nonsense words.  The player with the most real words wins.