Posted by Brainspring on 4th Apr 2021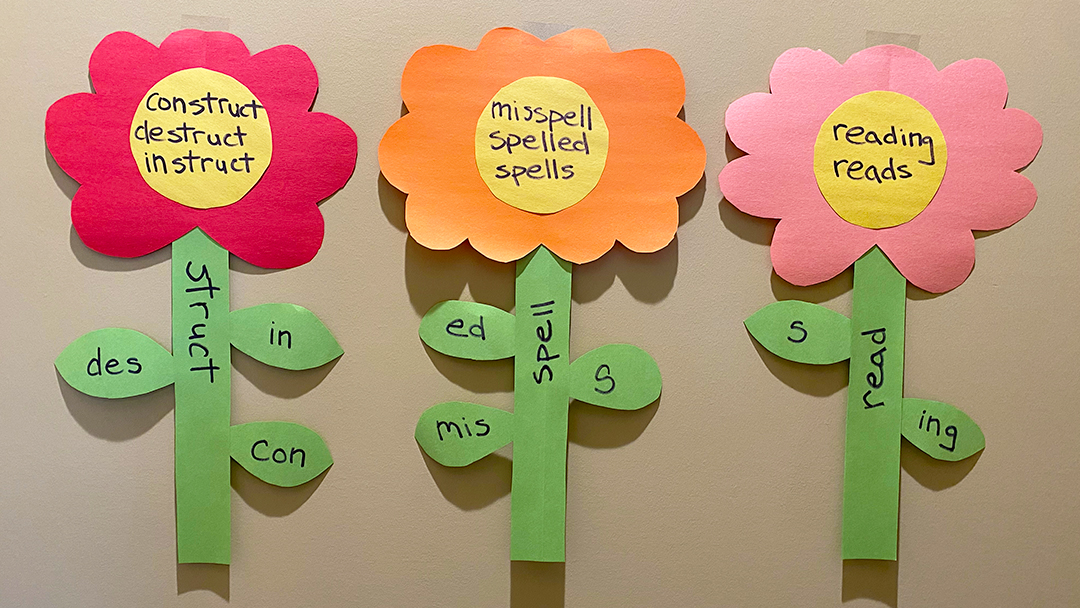 Spring is upon us! As the days get warmer and longer, more birds are singing, flowers are blooming, and only a few more months of school are left. This activity celebrates the change of season by having students utilize their morphological understanding to blossom new words.
Materials:
Green construction paper (cut into strips and leaf-shape)
Variety of colorful construction paper (for flower petals)
Scissors
Tape or glue sticks
Make It Multisensory:
Students start with the stem and write a base or root word on it. For older students, have them practice picking out a Greek or Latin root. For younger students, pick any base word. In the example, I picked the root word struct, or "build," from Latin.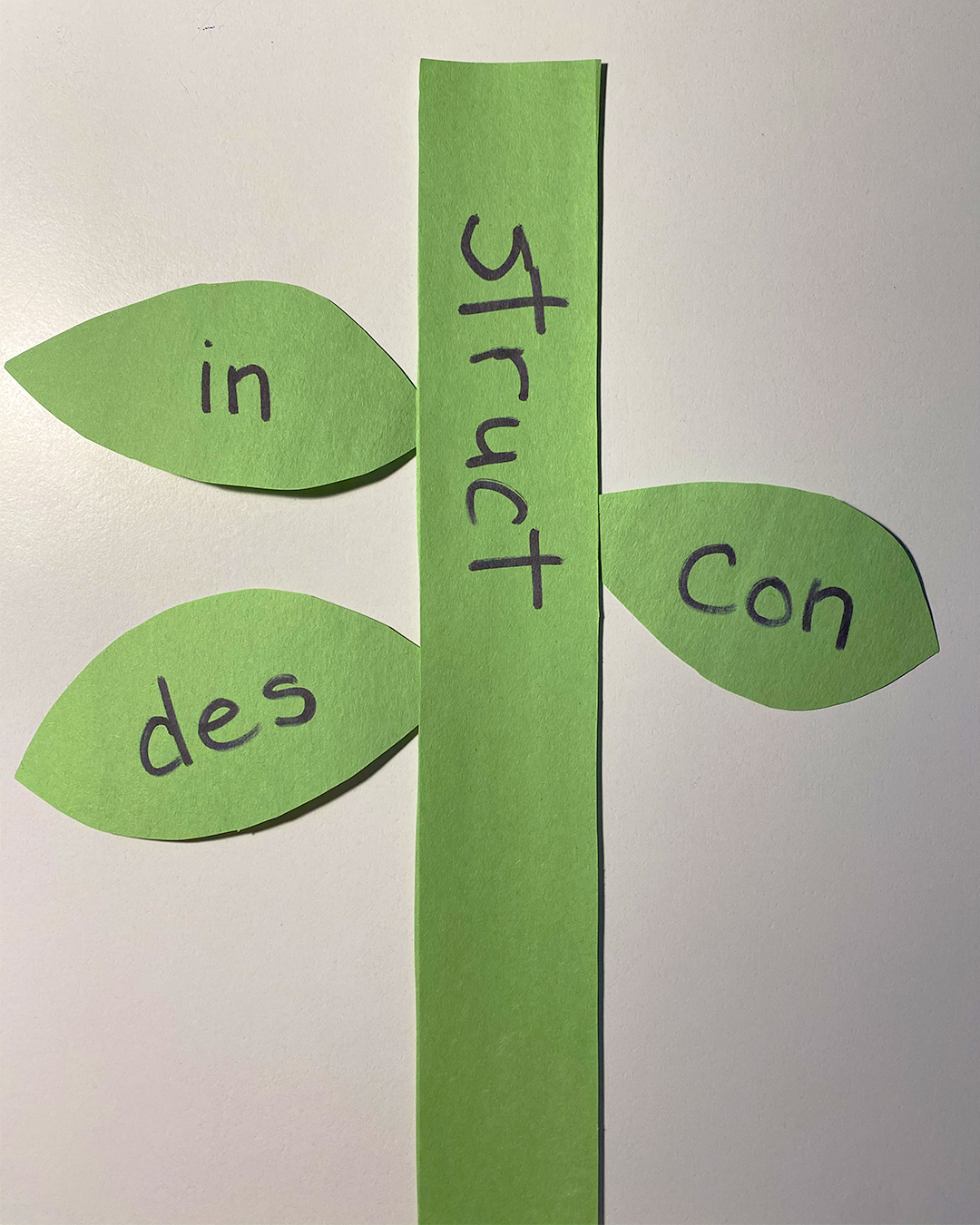 Then, on each leaf, write a suffix or a prefix that they would be able to add to the word. After writing, glue the leaves to the stem. In the example, I added con-, des-, in-, etc.
*Note, for younger students, pick suffixes like -ed, -ing, and -s. It's a great chance to review how these change the meaning of a word.
Have students glue all the petals together to create the flower. In the center, students can write the base or root word plus the prefix or suffix. In the center of the example, I have: construct, destruct, and instruct, etc.
Now your students' vocabulary can bloom after their practice with morphemes! Create as many as you'd like and put them together for a morphology-study garden bulletin board!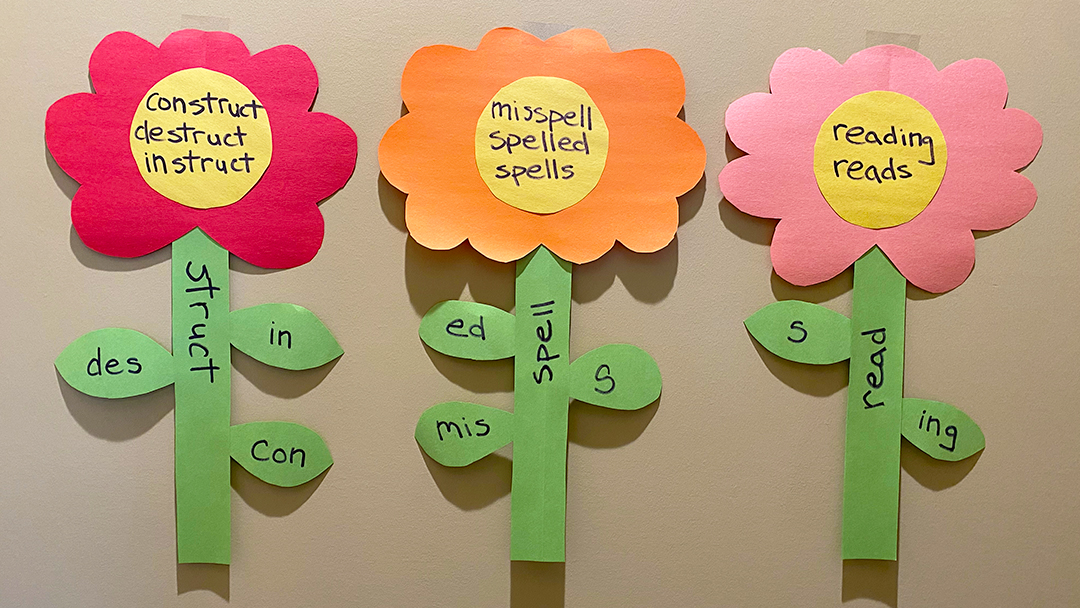 ---
Written by Tony Puente.
Tony is a Brainspring Tutor and Livestream Facilitator with Brainspring Educator Academy.
Brainspring has proudly supported the educational community for more than 25 years.
Our Educator Academy provides educators in grades K-12 with comprehensive MSL Professional Development courses. Learn more about our in-person and online professional development.
The Learning Centers support students through one-on-one, multisensory tutoring sessions. Learn more about our in-person (available in Southeast Michigan) and nationwide online tutoring.