Posted by Julie Wright on 3rd Feb 2020
For those of you working on strengthening beginning or ending blend sounds, who also have students who love to color, try this out! This activity is quick, adaptable, and multisensory. It can also be used to review a combination of blend sounds that have been previously introduced (l blends, r blends, s blends, three letter s blends, as well as all of the ending blends). I use this activity as a second lesson after I introduce a certain blend.
Materials
Any color by number page with large enough spaces for your student(s) to write a word in each, and markers or colored pencils. On the top of the page where there is a key for colors/numbers, change it to a key for writing the dictation words. Assign each blend a color. Next, write the different blends all over the picture, one per space.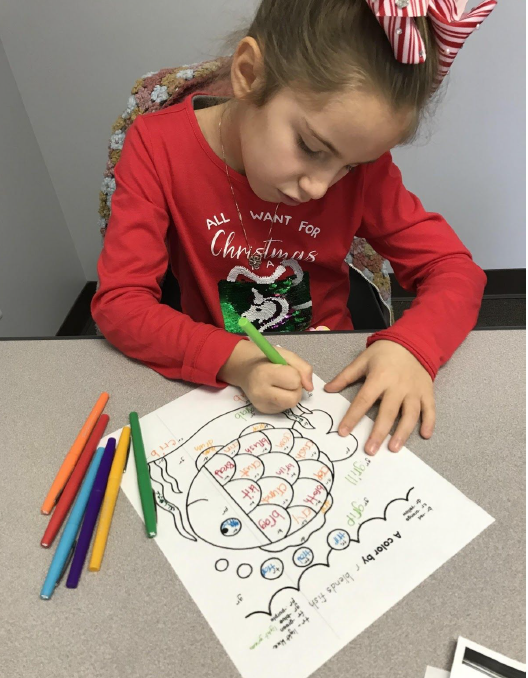 Make it Multisensory
Call out a dictation word. Your student will need to identify the blend heard and then use the correct color to spell the word in a space that has that blend written in it. To save time you can read all of one blend before moving on to the next so that the student does not have to keep switching between colors. When all spaces have been filled in with words, have your student read the words on the corresponding clean copy. I always send home the page and ask the student(s) to reread the words to reinforce our lesson.
Simple, yet effective!
Written by Julie S. Wright, M. Ed
Julie is a tutor at Brainspring Learning Center in West Bloomfield, Michigan.