Posted by Brainspring on 20th May 2019
Diphthong sounds are tricky, especially for students who struggle with reading and writing. Today's multisensory activity is quick, engaging and fun for most ages. Who doesn't like to chuckle to animal sounds? Remind students that the target sound to practice is Diphthong OU – just like in the word "sound." As students listen to audio clips of animal sounds, they identify the corresponding animal picture that makes the sound. Some may have you fooled!
Materials

Preparing to Play
Decide what animal sounds you would like to use. Depending on the ages of the students, you may want to use common animals, such as dogs and cows, or exotic animals, like baboons and howler monkeys!
Optional – consider downloading the Ipad app ANIMAL SOUNDS!
How to Play
Provide a set of Student Animal Cards to each student
Play an animal sound from ANIMAL SOUNDS
Ask students to hold up the animal card that they think matches the sound
Show students the correct animal card (from the teacher set)
Continue until all animals are matched
Enjoy!
Written by Stephanie Castillo
Stephanie is the Center Director of the Brainspring Learning Center in Clarkston, Michigan.
---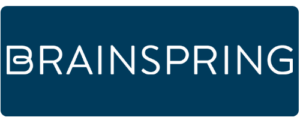 Accreditation: