Posted by Brainspring on 5th Jul 2020
Getting outside is an excellent strategy for learning in general, but with so many of us stuck at home right now, it is more important than ever. Sidewalk chalk is a cheap, simple, fast way to have fun in your yard. And since chalk is like a writing utensil, it is an even easier way to add a little learning to the fun.
Here are some chalk activities to help young learners practice their letters and their phonemic awareness. Phonemic awareness is a child's understanding of the sounds in our language and it is foundational to getting ready to read.
Letter Hunt
Original: As the name implies, this game is a letter search! Write several random letters across the driveway, the sidewalk in front of your house. You could even write letters on the sidewalk all around the block and go on a safari walk searching for them. Say the letter name and have your child write the
Variation: Scramble the alphabet, then write the new order down together in a square (like a word search). Have your child find the "a", then sing or say the ABCs as they hop to each letter.
Drop Off, Add on
Words sometimes have other, smaller words inside them. When children can see this, it helps them develop their ability to manipulate sounds and words, an advanced skill in phonemic awareness.  Write down words that have words inside them, like will (ill), tent (ten), or pins (pin). Your child can stand on one letter to hide it and see what the remaining word is.
Word Chain
Make a word chain as a family! Tell your young one that you're going to make a word chain by listening to the beginning and ending of words.
You'll start by writing a CVC word.
CVCs are short, one-syllable words that follow the pattern consonant, vowel, consonant (CVC) examples include "cat," "dog," or "bug." You can also use some simple four-letter words whose sounds follow the CVC pattern, like "kiss" or "pack."
With your child, think of a word that starts with the letter your first word ended with, and add it going downward onto the word on the sidewalk. If you started with "kiss," you might add "sit" going down. Now your last sound is /t/, so you can add "talk" or "tap" or "ton," this time going across again. In this way, you'll make a chain. See how far you can go and try to fill up the whole driveway!
---
Written by Ashley O'Brien
Ashley is a Brainspring tutor.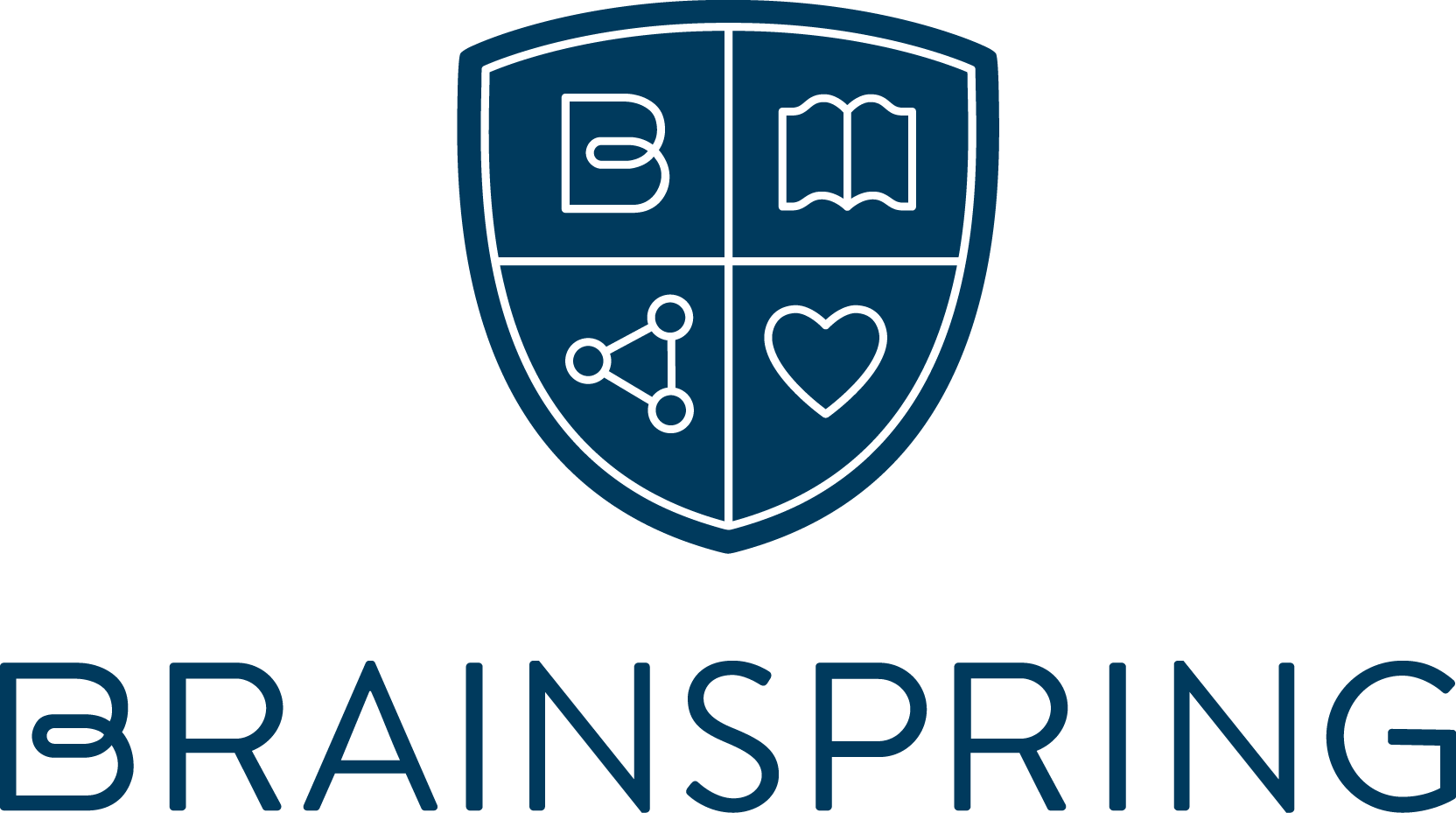 Brainspring has proudly supported the educational community for more than 25 years.
Our Educator Academy provides educators in grades K-12 with comprehensive MSL Professional Development courses. Learn more about our in-person and online professional development.
The Learning Centers support students through one-on-one, multisensory tutoring sessions. Learn more about our in-person (available in Southeast Michigan) and nationwide online tutoring.