Posted by Tammi Brandon on 10th Jun 2018
When teaching prefixes and suffixes, also remember to incorporate a multisensory activity. The stronger our multisensory activity is, the more likely our students are to remember it. Oftentimes, teachers struggle to come up with new and meaningful activities for prefixes. Here is an idea for teaching the prefix ex.
"Ex" is a prefix that is taught in both the Phonics First® curriculum and the Structures® curriculum. In Phonics First®, we focus on reading and spelling the prefix with accuracy. In Structures®, we also focus on the meaning of the prefix. The prefix "ex" means "out of" or "away from."
Directions for the Multisensory Activity
Print out a copy of this FREE DOWNLOAD for each student in your group.
Instruct students to cut a straight line between the stick figure and the door of their printout. Students then cut out their stick figure and tape/glue it on to a wooden craft stick. Next, students cut three sides of the door (top, bottom, side with the doorknob) and glue the door "frame" to a piece of construction paper or card stock.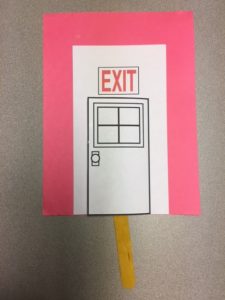 Multisensory Activity
Once everything is cut and glued, read a list of words to your student. If the word read has the prefix "ex" in it, the students open their paper doors, and move their stick figures under the exit sign to show the stick figure is going "out of" or "away from". Students especially enjoy personalizing their stick figure!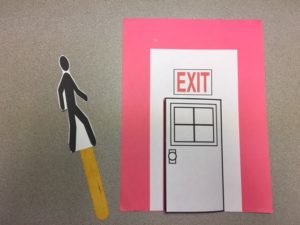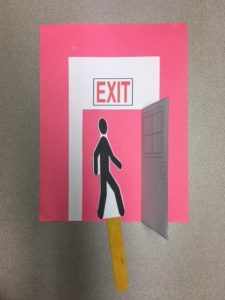 Here is a list of words to get you started:
The words below are a combination of simple and challenging words with the prefix "ex". Choose words that are appropriate for your students.
extract                      exit                       existence                  hyperextension
extraterrestrial       exist                      exceed                      external
existential                expanding           expected                  extra
example                   extemporaneous  exaggerated          expression
extraordinary          expatriate             exude                      examination
Enjoy!
Written by Tammi Brandon, M.Ed., CDP
Tammi Brandon is a Master Instructor and Education Consultant with Brainspring Educator Academy.
---

Click here to learn more about our accredited Orton-Gillingham professional development.
---