Posted by Brainspring on 29th Oct 2017
Welcome to Multisensory Monday! The -ng and -nk endings can be tricky for students.  Here is a creative multisensory activity to help students visualize the -ng and -nk endings as "families".
 Materials

Stapler
Scissors
Paper
Glue Stick
Marker
Directions
Fold pink, inner paper in half ("Hamburger style").  Fold a second time.
 Using the downloaded template, trace and draw "people" on completed folds.  Make sure to cut only the top (head) and bottom(legs) so that you are left with connected "people."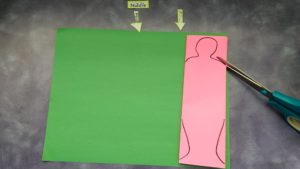 Using a ruler, make five lines for the headings and dictation words.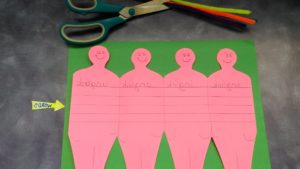 Students can color or decorate the "people." Make hair by simply wrapping pipe cleaners around a pencil (one at a time is better) and stapling to the tops of the heads.  There are endless possibilities!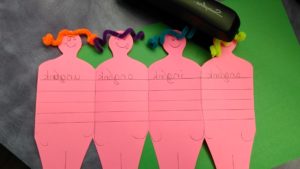 Loraine Hodgson
Loraine is a tutor at Brainspring Learning Center in Plymouth.