Posted by Stephanie Castillo on 11th Aug 2019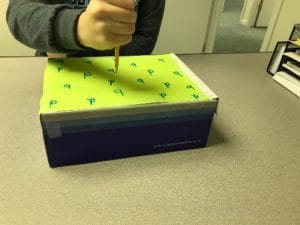 As an Orton-Gillingham tutor, I try to spice up my multisensory activities often to keep my lessons engaging.  I don't know about you, but I am always looking for CHEAP, easy multisensory ideas to use with my students.  Well, last week was no exception.  I purchased a couple new pairs of shoes (we all need new shoes this time of year) and I just could not part with the boxes.  So, I threw the boxes into my spare room, with hopes of using them one day.  As chance has it, that same day I caught an episode of The Price is Right on television.  What game was on you ask?  The Punch-a-Bunch Game! And that is when it dawned on me…. I could create this game to use with my students!  For those of you who are not familiar with this game, contestants simply "punch" through dollar amounts from a board covered with butcher paper.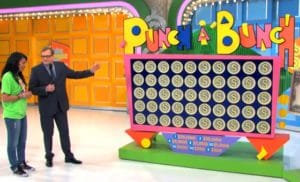 Here is a video showing the original game: https://www.youtube.com/watch?v=kvQu-onOelo
Here is how I created my own Punch-a-Bunch game for FREE!
 Poke-a-Bunch
*I renamed my game to match the fact that students are not "punching", but instead are "poking" the answer with a pencil. With this student, I wrote "b" and "d" all over the paper to work on reversals.  I simply said the sounds /b/ and /d/ and the student poked the correct letter.  Another reason this game is amazing is that it is easily adaptable for a variety of skills
Find a box
You could use this activity as an excuse to buy a new pair of shoes or just use any old box.  Food boxes are also a great option. Whatever box you find, make sure it is sturdy enough to handle the "punch".  If you do not have access to butcher paper, make sure to use a box slightly smaller than a standard sheet of paper.
Decorate the box (optional)
Wrapping paper is a great way to add character and interest to your simple box.
Add paper to the top of the box
Butcher paper and standard copy paper are great options.  Brown Kraft paper or wrapping paper from the Dollar Store are also options.  The overlap of the paper does not have to be much.  My box is a tad larger than the standard sheet of paper.  Luckily, I could bend up some of the cardboard from the box, which provided a place to tape the paper.  I simply use tape and it holds up fine!  Tape also allows me to easily rip off the remnants after we are done playing the game.
Create the "Board"
Determine what skills you want to address.  I have already used this game to review math facts, practice skip counting, practice several phonics skills, and review science terms.  One of the best aspects of this game, besides the low-cost, is the adaptability factor.
Play Poke-a-Bunch
Provide the student with a sharpened pencil. I simply give the question, and the student pokes the correct answer. For example, in the example below I said the sound aloud and the student "poked" the correct ending sound.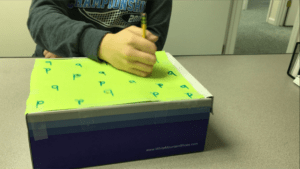 Hope your students enjoy this game as much as my students did!
---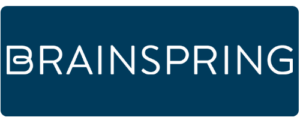 Accreditation: