Posted by Tammi Brandon on 25th Aug 2019
My students love to play games! When I was a child, one of my favorite games to play was Battleship. Although Battleship has its own educational elements (plot points, strategy), I wanted to make it even more educational for my students. This game especially comes in handy when trying to change up reviewing those tricky Red Words.
If you need a refresher or instructions on how to play Battleship, check HERE!
Make it Multisensory
To create your own Battleship game, print out two copies of the game boards, laminate them, and attach them to a file folder.
Click HERE for the Battleship game board.
Glue the "My Ships" page and the "Enemy Ships" page to the inside of two different file folders, as shown. You may use a piece of yarn taped to the side of the file folder to help create stability of the folders while in use.
Let's Play!
Students select 4 Red Words that have been previously taught. They write each selected Red Word with a red dry erase marker on their "My Ships" game board.
Once players have their game boards ready, paperclip them together to form the game board.
To play, Player 1 calls out a coordinate. If it is a "hit", Player 2 tells which letter was "hit" and Player 1 writes the letter name on the "Enemy Ships" board. If it is a "miss", Player 1 writes an "x" or a dash on the "Enemy Ships" board. Player 2 then takes a turn and play continues back and forth.
The object of the game is to sink your opponent's Red Word Ships before your own Red Word Ships get sunk!
Written by Tammi Brandon, M.Ed., CDP
Tammi Brandon is a Master Instructor and Education Consultant with Brainspring Educator Academy.
---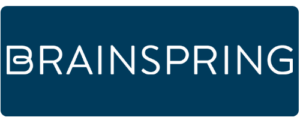 Accreditation: