Posted by Brainspring on 13th Jun 2022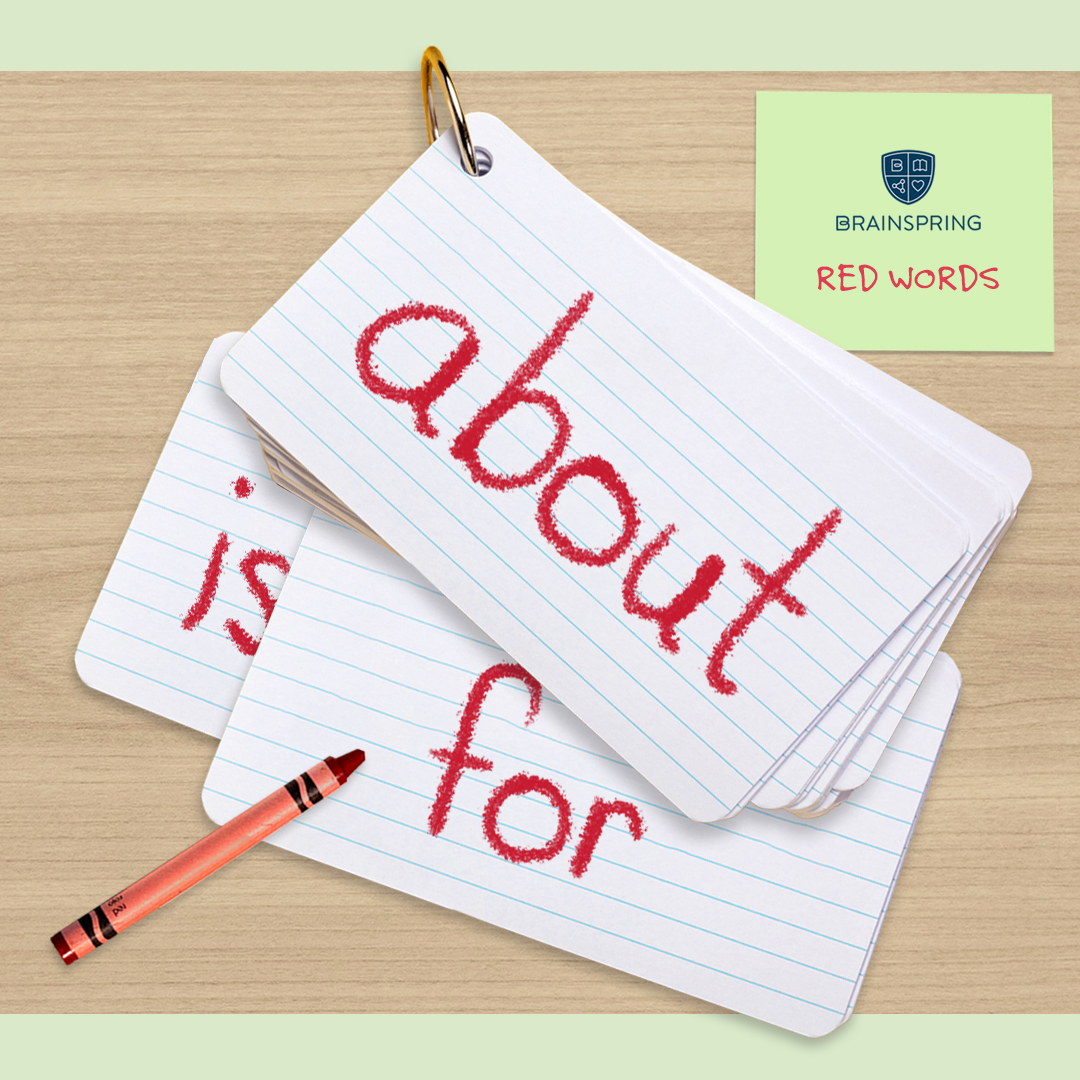 Red Words are learned through repetition and will be mastered with memorization. Students use the 9-step Red Word process to learn the new Red Word and use the Loading and Armtapping tool to retrieve the word for reading and spelling. Practice Red Words often throughout the day to ensure this mastery.
Red Word practice activities:
Ask students to Load and Armtap often throughout the day. Standing in line for specials or dismissal is a perfect time to practice Red Words. 

Create personal Red Word practice packets by asking students to write their newly learned Red Word on an index card. Place those words on a Red Word Ring to be used for practice often throughout the day. Students should be encouraged to Load and Armtap each Red Word in their packet.

Send a "bumpy" copy of the new Red Word home for extra practice. Tell students to tape the word to their refrigerator or their bedroom door. They must trace and spell the word when they open the door.

Use different ways to practice the Red Words, such as whispering or shouting the spelling of the Red Word. Use other motions, such as dribbling a basketball for the letters and shooting the hoop for the word.

Written by Ingrid Hartig

Ingrid is a Master Instructor with Brainspring's Educator Academy

Brainspring has proudly supported the educational community for more than 25 years.

The Learning Centers support students through one-on-one, multisensory tutoring sessions. Learn more about our in-person (available in Southeast Michigan) and nationwide online tutoring.