Posted by Tammi Brandon on 20th Oct 2019
Pounding and fingertapping are essential skills for beginning or struggling spellers. Many teachers use the pounding and fingertapping hands available in the Brainspring Members Area.
Make it Multisensory
Over the years, I have encountered many students who are reluctant to use the fingertapping hands. To encourage student use and to make dictation a little more fun and engaging, I like to provide seasonal alternatives to the standard fingertapping hands. For example, in October, I like to use monster-shaped hands. During November, a hand decorated as a turkey is fun. During December and January, a fingertapping hand shaped like a winter glove makes for a fun alternative.
While students may make their own seasonal hands, I have created versions that teachers can print out (and, optionally, have students color). Click HERE for the copy!
Written by Tammi Brandon, M.Ed., CDP
Tammi Brandon is a Master Instructor and Education Consultant with Brainspring Educator Academy.
---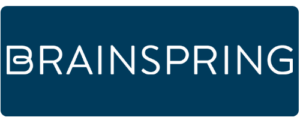 Accreditation: