Posted by Tammi Brandon on 6th May 2018
Students who struggle with reading and spelling usually have the most difficulty with vowels. In Brainspring's Phonics First® five-part lesson plan, there is an optional Vowel(skill) Intensive component. Over the years, I have noticed that most students truly need this optional intensive, and I try to include it in every lesson I teach. Here is a simple, effective, and fun way to include practice with short vowels.
Materials
Wooden craft sticks
Clothespins
Permanent marker
Making it Multisensory …
Creating Short Vowels Craft Sticks
Begin by writing a single vowel on each clothespin. Then, write consonant-vowel-consonant words on the craft sticks, but omit the vowel and leave a space in its place.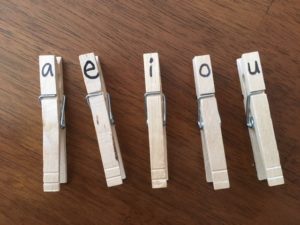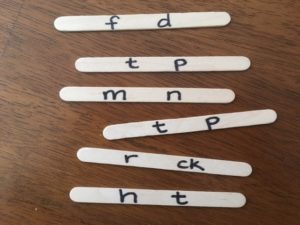 Give the student a craft stick and two clothespins. One clothespin should have a vowel that corresponds with the craft stick's word. For example, you might give the student the m___n craft stick and the A and E clothespins.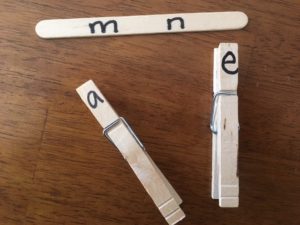 Next, say the word you want the student to make. The student then selects the correct vowel sound and clips the clothespin onto the craft stick. In this example, "man".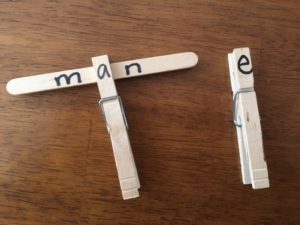 Continue with different words.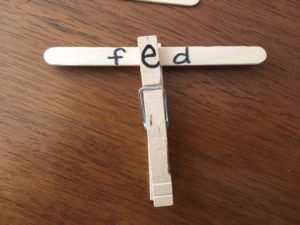 To make this more challenging, students could be given 3, 4, or even all 5 vowel clothespins. Not only does this activity help reinforce short vowel sounds, but it also allows students to work on their pincher-grip and fine motor skills.
Enjoy!
Written by Tammi Brandon, M.Ed., CDP
Tammi Brandon is a Master Instructor and Education Consultant with Brainspring Educator Academy.
---
Bring Brainspring Orton-Gillingham multisensory instruction to your classrooms, transforming struggling K-12 readers into skilled learners through our effective, evidence-based approach.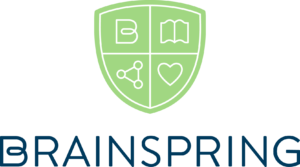 For more information please visit brainspring.com or call 1-8007323211