Posted by Samantha Brooks on 16th Oct 2017
Welcome to Multisensory Monday…on Tuesday!  Sometimes it is nice to spice up Red Word review!  What better way to spice things up than with a game!  This game is cheap to make and easy to play.  It can also be adapted to cover a variety of skills.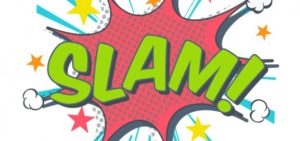 MATERIALS
*Popsicle sticks with current Red Words written on one end
*cup or small can to put the sticks in
*timer (optional)
HOW TO PREPARE THE SLAM GAME
*Write one Red Word on one end of each stick (write the same word on both sides of the stick on the same end).
*Write SLAM! on a stick (one Slam! stick for every 10 Red Word sticks).
*Decorate a can or cup with SLAM! on the outside.
RULES
* Set a timer for how long you want to play the game. (optional)
*Each player will take turns choosing a SLAM! stick from the can and reading the word on the stick.  If they read
the word correctly, they keep the stick.
*If a player chooses a SLAM! stick, they must return all their sticks to the can!
*When the timer goes off, or the game has ended, the person with the most sticks wins!
Have Fun!
Sam Brooks, MSE CDP
Sam Brooks is an Instructor with BrainSpring Educators Academy.