Posted by Julie Wright on 31st Mar 2019
In this week's Multisensory Monday, we share a short and sweet activity that is perfect for SPRING … and of course letter V.
Materials Needed
Small vase
Flower cutouts with CVC words including letter V (vet, val, etc.)
Tape the flowers to pipe cleaners (which will serve as the stem)
Crayons or markers
Make it Multisensory
After introducing single consonant letter V, have your students pick up a flower one at a time, read it, and place in the vase. Have students color the last flower violet, write a V word on it, and place it in the vase. Depending on your students, violet may be an unknown word. If so, you can show them not only the color but the purple flower!
Students can take home the violet flower at the end of the lesson, or, keep it at school as a spring decoration for the classroom!
After introducing letter V, dictation words including letter V can be written on paper that has a flower and vase drawn on it. If students try their hardest writing their dictation words, they can color the flower when finished, which serves as a nice little motivator!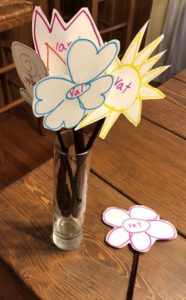 Enjoy!
Written by Julie Wright, M. Ed
Julie is a tutor at Brainspring Learning Center in West Bloomfield, Michigan.
---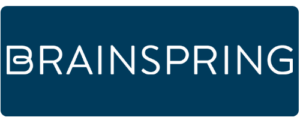 Accreditation: