Posted by Brainspring on 25th Mar 2018
Str- is a beginning blend I like to give extra attention to during my lessons. Pronouncing /r/ on its own can be challenging, especially alongside two other consonants. Students can practice pronouncing str- while building their straw strips. Vocalizing and hearing this new sound will develop pronunciation and recognition later on. I have noticed a few of my students tend to confuse beginning blend str- with shr- while spelling.  It is encouraged to remind your students to pronounce these blends slowly and crisply while isolating sounds, prior to spelling.
I hope you find this useful in your classroom!
 Materials Needed
2 pieces of construction paper (cut into strips)
Scissors
Glue
Pencil
Straws (cut into various lengths to form the letters str-)
Instructions
Ask students to assemble the pieces of straw into the letters str- and glue on construction paper. While gluing, ask students to say "str" says /str/.  After completing the gluing portion, dictate words that begin with the beginning blend str-, and have students write the words below the str- strip.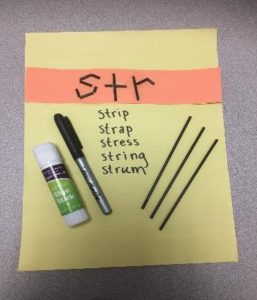 It's possible to also incorporate other crafting materials or drawings that have "str" into this activity. For example, you could add string, a stream, a zebra with stripes on a street, or whatever else you can come up with!
Written by Georgia Diamantopoulos
Georgia is a tutor at Brainspring Learning Center in Shelby Township.
---
Bring Brainspring Orton-Gillingham multisensory instruction to your classrooms, transforming struggling K-12 readers into skilled learners through our effective, evidenced -based approach.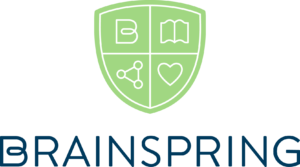 For more information please visit brainspring.com or call 1-8007323211