Posted by Tammi Brandon on 20th Jan 2020
Quickly and accurately reading multisyllabic words is troublesome for many emergent or struggling readers. To provide extra practice with longer words, I like to use games. They're quick, fun, and often engage the otherwise unwilling student. Syllabication Uno is one of my favorite games.
Make it Multisensory
To make the game cards, make 4 copies of the syllabication worksheet from a previous lesson. You may want to copy these onto card stock or thicker paper so the cards are more durable and not see through.
You'll need a red, blue, yellow, and green colored pencil or marker for this next part. Markers usually bleed through or show through thin copy paper, so colored pencil is preferred. On the first copy, make a red dot in each of the corners of the word boxes. On the second copy, make a blue dot in each of the word box corners. On the third copy, do the same thing with green. On the remaining copy, repeat with yellow.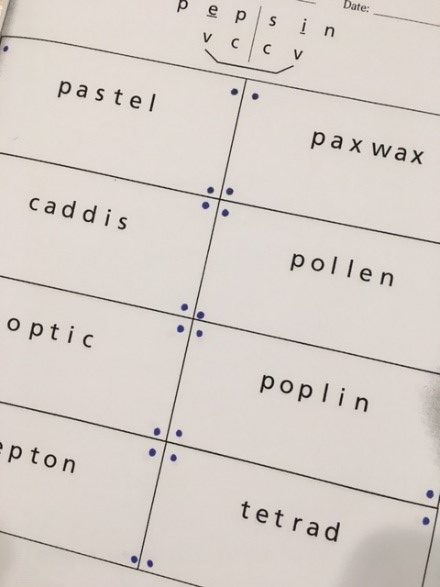 Cut apart the word boxes. You should now have 4 copies of each word, each copy with different color dots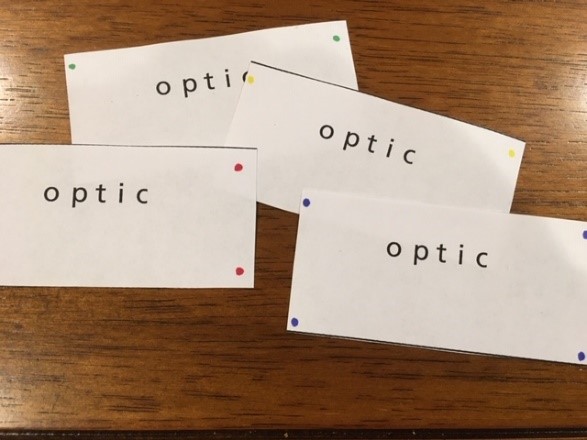 You may want to cut out a few extra same-sized boxes to create additional cards such as Wild Card, Draw 2 (one in each of the 4 colors), Reverse (one in each of the 4 colors), and Skip (one in each of the 4 colors).
Once your cards are ready, use the standard Uno rules to play the game. As students complete new syllabication lessons, you can add additional cards to their Uno deck to build new skills or remove over-learned skills.
My favorite thing about Syllabication Uno (besides how much my students love playing it) is that it can be customized for beginning or advanced syllabication lessons for students in Phonics First or Structures. It is so versatile!
Written by Tammi Brandon, M.Ed., CDP
Tammi Brandon is a Master Instructor and Education Consultant with Brainspring Educator Academy
---

Click here to learn more about our accredited Orton-Gillingham professional development.