Posted by Brainspring on 6th Dec 2020
Deck the halls with Phonics First® and Structures®, fa la la la la, la la la la!
Yes, you read that correctly: Today's multisensory activity combines holiday crafting with a little bit of phonics review. It's short and sweet yet effective. Let's get started!
Trim The Tree With Phonics
First, think of a skill your students need to practice. Maybe, for example, you introduced a skill last week that you realize challenges your students. Short vowel struggle? This is very common. Mastering spelling rules can take lots of practice and repetition. Are your students frequently getting "stuck" when writing sentences that include words containing a spelling rule? Middle schoolers forgetting their Greek and Latin root words? Whichever skill it is, make a note of it, and then read the rest of this blog.
Now that you have your review skill in mind take a look at this Editable PDF of a Christmas Tree. You will see you can write any words you like in the blanks on the tree. The second page is a set of ornaments that can also be edited to include any words of your choice.
You can go about the game in a variety of ways, depending on the skill you choose. For example, the picture below showcases a review of two-syllable words. Ahead of time, type the first syllable in the tree and the second syllable on an ornament. Print a tree/ornament set for each student and determine whether students should play independently, with a partner, or as a whole class!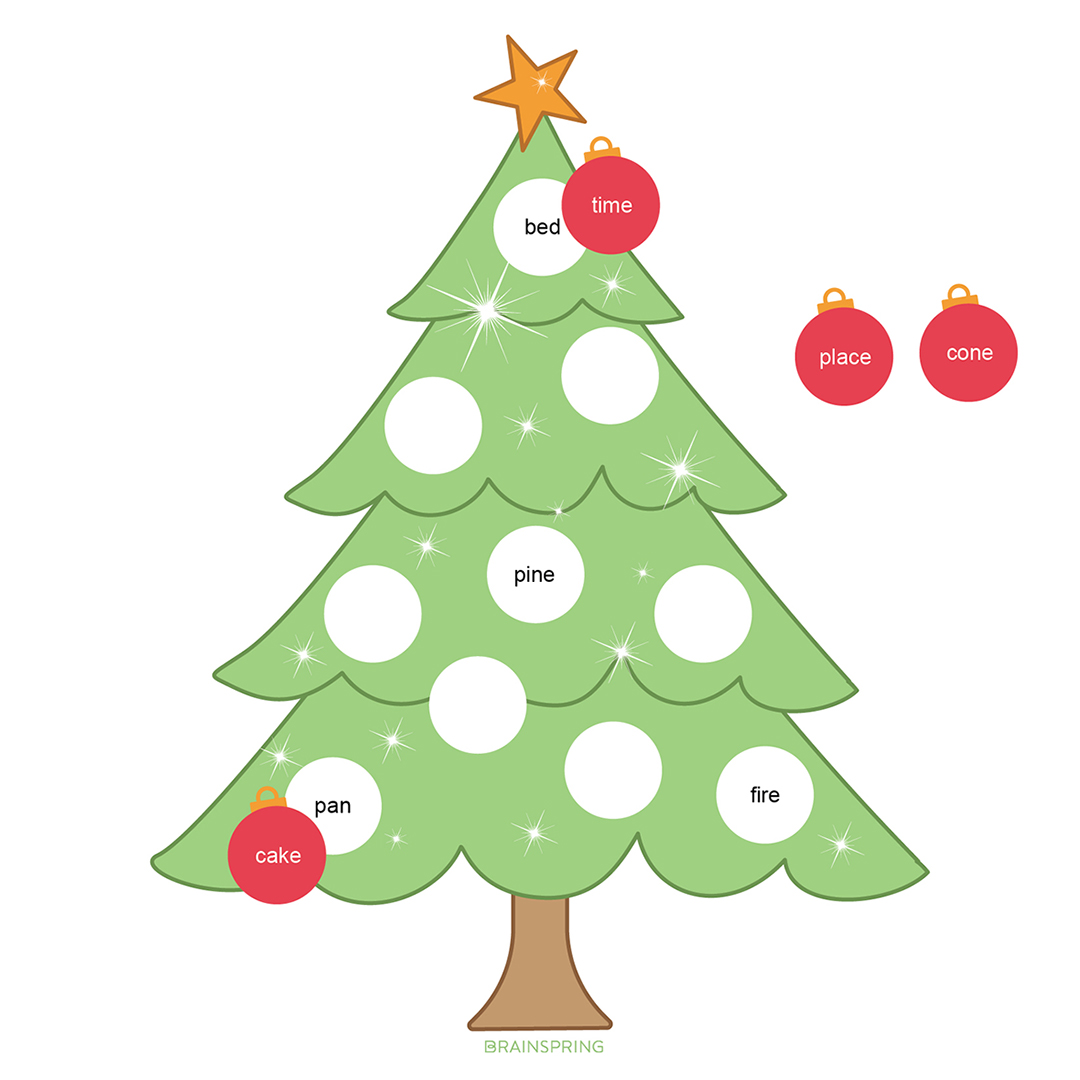 Additional Options
Have your students exercise their coordination and fine motor skills by cutting out each ornament.
Make it a matching game! Determine a challenging skill, and make the words on the tree and ornaments the same. Ask students to read each ornament, one at a time, and match it to the word on the tree. When they have matched all their ornaments to the correct spot, glue on the ornaments, and allow students to hang up in the classroom or at home!
If you are practicing a spelling rule, provide word parts on the tree and the last part of the word on the ornament.

For example, if you are practicing the -ch/-tch spelling rule, consider the following initial word parts: lun ___ (lunch), pa ___ (patch), ___ icken (chicken), scra ___ (scratch), chur ___ (church), etc. Type "ch" and "tch" on the ornaments and ask students to use their spelling rule knowledge to determine which spelling of /ch/ should be used for each word.

Do your students forget their Greek and Latin root meanings? Type the root word on the tree and its definition on an ornament. Students will match the meaning to the root word on the tree.
The possibilities are endless and you can create multiple review activities with this one simple template. Feel free to share what you tried with us!
Happy Holidays!
---
Written by Tony Puente
Tony is a Brainspring Tutor and Livestream Facilitator with Brainspring Educator Academy.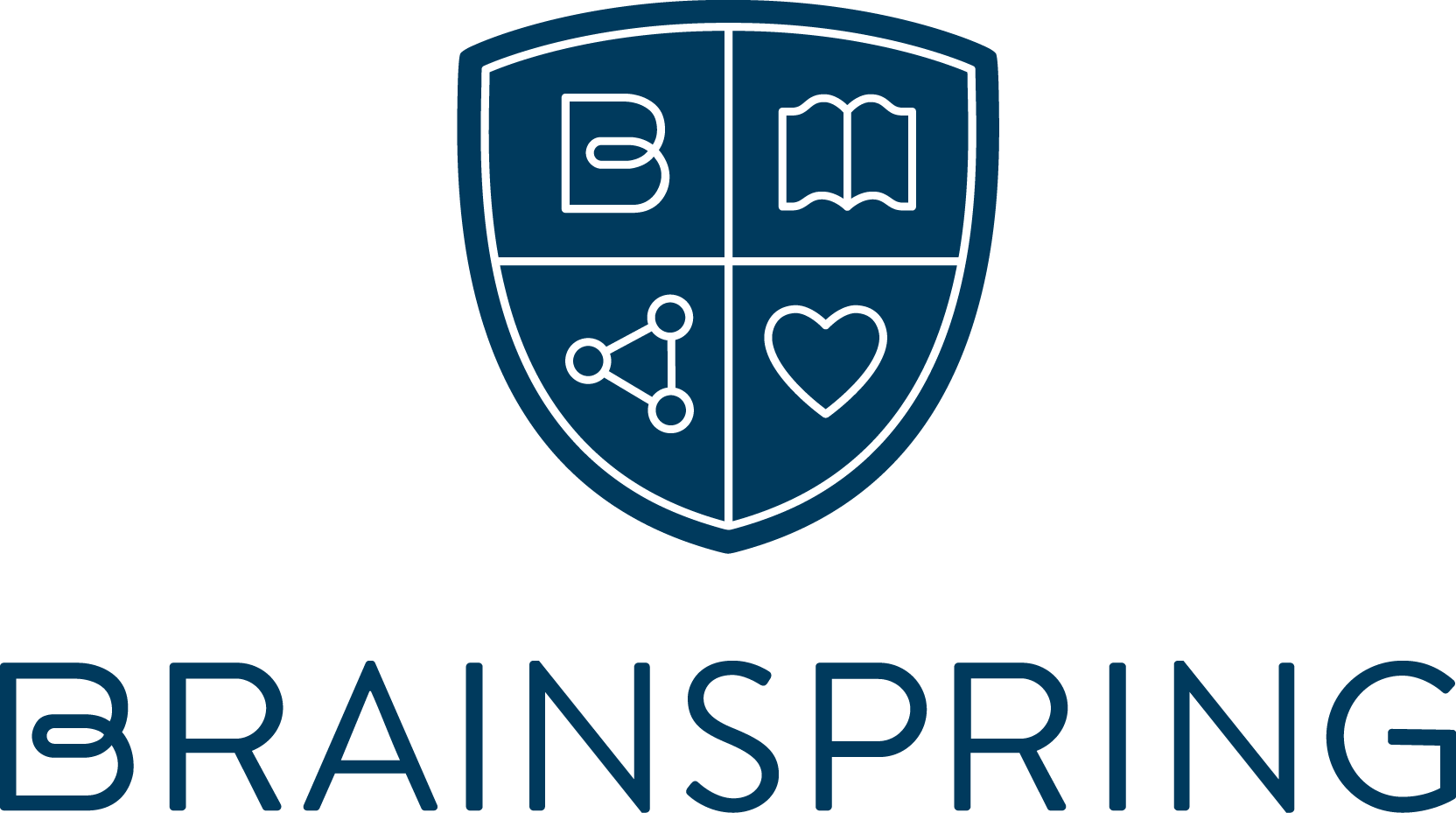 Brainspring has proudly supported the educational community for more than 25 years.
Our Educator Academy provides educators in grades K-12 with comprehensive MSL Professional Development courses. Learn more about our in-person and online professional development.
The Learning Centers support students through one-on-one, multisensory tutoring sessions. Learn more about our in-person (available in Southeast Michigan) and nationwide online tutoring.