Posted by Samantha Brooks on 28th May 2017
My students always benefit from Red Word (Sight Word) practice. This activity uses a multisensory approach that helps strengthen long-term memory recall. It's inexpensive and easy to put together and store.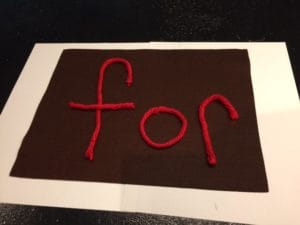 To make Wormy Red Words, you will need:
Sheet of dark brown felt
Red yarn—cut into 3 sizes (10" 6" 3")
A gallon-sized Ziploc bag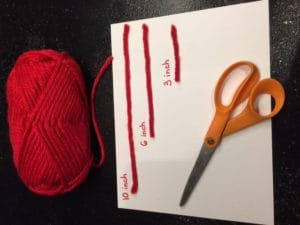 Use a dark brown square piece of felt to look like dirt.  Cut the red yarn in all different sizes.  I cut yarn into 3 size worms (10" 6" 3").  The felt and yarn work well together because they cling to each other, which makes it easier for students to manipulate the yarn into letters.  I usually have ample yarn for four or five students in each bag.  Students can reference Red Words written on index cards, if they need assistance; it is important to have a correct model from which to build.  After students build one word, they can select another card and build that word. Don't forget to arm spell the word for extra practice!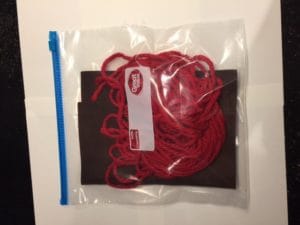 I store felt mats and the pile of yarn in a gallon-sized Ziploc bag labeled "Wormy Red Words" for easy set-up, clean up, and storing. These are worms your students won't mind touching!
Have fun!!
Samantha Brooks, MSE, Dyslexia Therapist
Samantha Brooks is an Intern Instructor with Brainspring Educator Academy.