Posted by Tammi Brandon on 5th May 2019
As upper elementary, middle and high school teachers, we sometimes lose our creativity when it comes to creating multisensory activities for our older students. Although our students might grimace at us when we pull out the construction paper and glue, these multisensory activities are of vital importance in helping students to remember and retain the Greek and Latin roots of our language. We also know how valuable our teaching time is, and we do not want to compromise our already-full schedules by including time-wasting, artsy-crafty activities with no distinct purpose.
Here is a simple, quick, and purposeful activity that teachers can use when teaching the root Chron(o).
Make it Multisensory
Begin by cutting strips of construction paper that are about ¾ – 1 inch wide. Using a paper cutter will yield the fastest, straightest strips. Then, using another color construction paper, cut squares that are 1 ½ – 2 inches.
Each student will need one of each cut-out piece. Students will then make a paper "watch" by attaching the construction paper square – the watch face – to the long, thin construction paper strip – the watch band. Students then write "Chron" or "Chrono" on the watch face and may add clock hands.
Younger students might enjoy wearing their "watch" in class. Older students could use it as a bookmark.
Written by Tammi Brandon, M.Ed., CDP
Tammi Brandon is a Master Instructor and Education Consultant with Brainspring Educator Academy.
---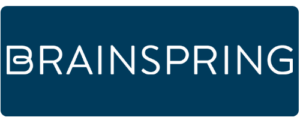 Accreditation: